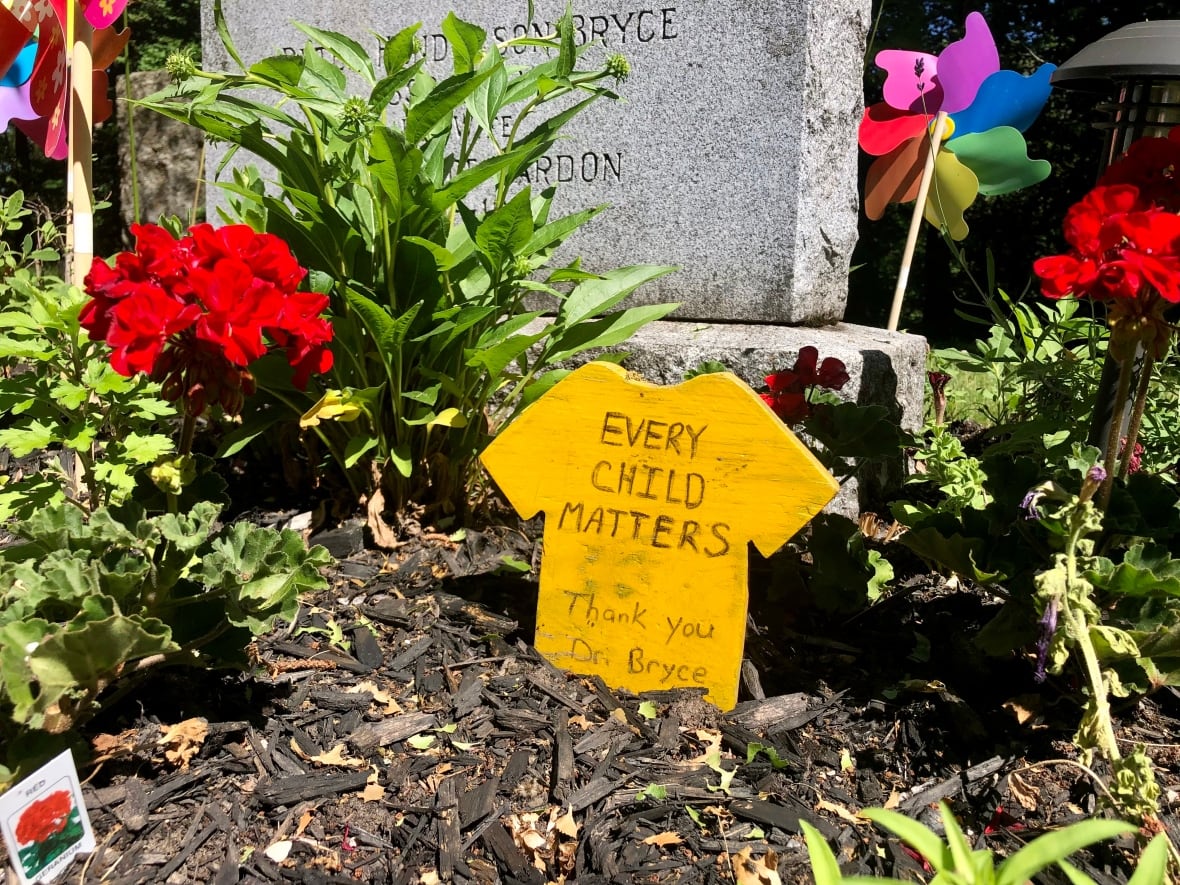 National Day for Truth and Reconciliation and Orange Shirt Day at Beechwood
In honour of the first National Day for Truth and Reconciliation, the Beechwood Cemetery Foundation has partnered with the Project of Heart, the Assembly of 7 Generations, and the First Nations Child and Family Caring Society (Caring Society) to host a public Day of Reconciliation education and action to learn from residential schools and other forms of colonialism so we can all implement the Truth and Reconciliation Commission's Calls to Action.
Join us at the Beechwood National Memorial Center's Sacred Space for the first ever full public display of 57,000 tiles made by children and youth across Canada to honour the children who attended residential schools as part of the Project of Heart education program. The Project of Heart Tiles will be displayed as a memory labyrinth for guests to learn the historical and contemporary truths of First Nations, Metis and Inuit peoples and their relationship with Canada.
Following the memory labyrinth, historians John Milloy and Amber Johnson, the Caring Society and Beechwood Cemetery Foundation will be leading visitors on a 45-minute Reconciling History tour to view plaques marking the final resting places of key figures in the residential schools while learning about the Truth and Reconciliation Commission's 94 Calls to Action.
At the final stop of the Reconciliation Tour, join Beechwood's Echo the Fox and the Caring Society's Spirit Bear for a reading of Spirit Bear: Echoes of the Past. Inspired by the Reconciling History tour and the removal of John A. Macdonald's statue in Victoria, this timely book helps people of all ages learn from history. Throughout the day, the Caring Society and A7G will be hosting an outdoor screening of Spirit Bear and Children Make History. This 25-minute stop-motion animation film tells the story of Spirit Bear hopping a train to Ottawa and banding together with children and animals to end injustice against First Nations children at the Canadian Human Rights Tribunal in a landmark human rights case.
This complete program offers an opportunity to recognize the legacy of residential schools, take a quiet moment of reflection and understanding and commit to implementing on the Truth and Reconciliation Commission's Calls to Action.
This program will be offered from sunrise to sunset on September 30, 2021. We ask that you register for a specific time starting every 45 minutes. The entire program will take about 2 hours. The National Day for Truth and Reconciliation and Orange Shirt Day at Beechwood Cemetery will be accessible to all persons and accommodations can be made for those needing any assistance.
We welcome people from around the city of Ottawa to experience the National Day for Truth and Reconciliation and Orange Shirt Day at Beechwood Cemetery.
Project of Heart was started by students in 2007 who were shocked with what they were learning in their history class. With the help of their teacher, concerned community members, and IRS Survivors, it became a collaborative, inter-generational artistic journey of seeking truth about the history of Aboriginal people in Canada. Its purpose is to examine the history and legacy in the Indian Residential Schools, to commemorate the lives of the thousands of Indigenous children who died in the schools, and to call Canadians to action through social justice endeavors, to change our present and future history collectively.
The First Nations Child and Family Caring Society works to ensure the safety and well-being of First Nations youth and their families through education initiatives, public policy campaigns and providing quality resources to support communities. Using a reconciliation framework that addresses contemporary hardships for Indigenous families in ways that uplift all Canadians, the Caring Society champions culturally based equity for First Nations children and their families so that they can grow up safely at home, be healthy, achieve their dreams, celebrate their languages and culture and be proud of who they are. The Caring Society proudly works with our partners in Canada and around the world to promote the rights of Indigenous children.
The Assembly of 7 Generations is an Indigenous owned and youth-led, non-profit organization focused on cultural support and empowerment programs and policies for Indigenous youth while being led by traditional knowledge and Elder guidance. A7G believes that the assembly and unity of Indigenous youth from across Turtle Island will not only contribute to our own success and healing of today but also that of our next seven generations.
Read these next