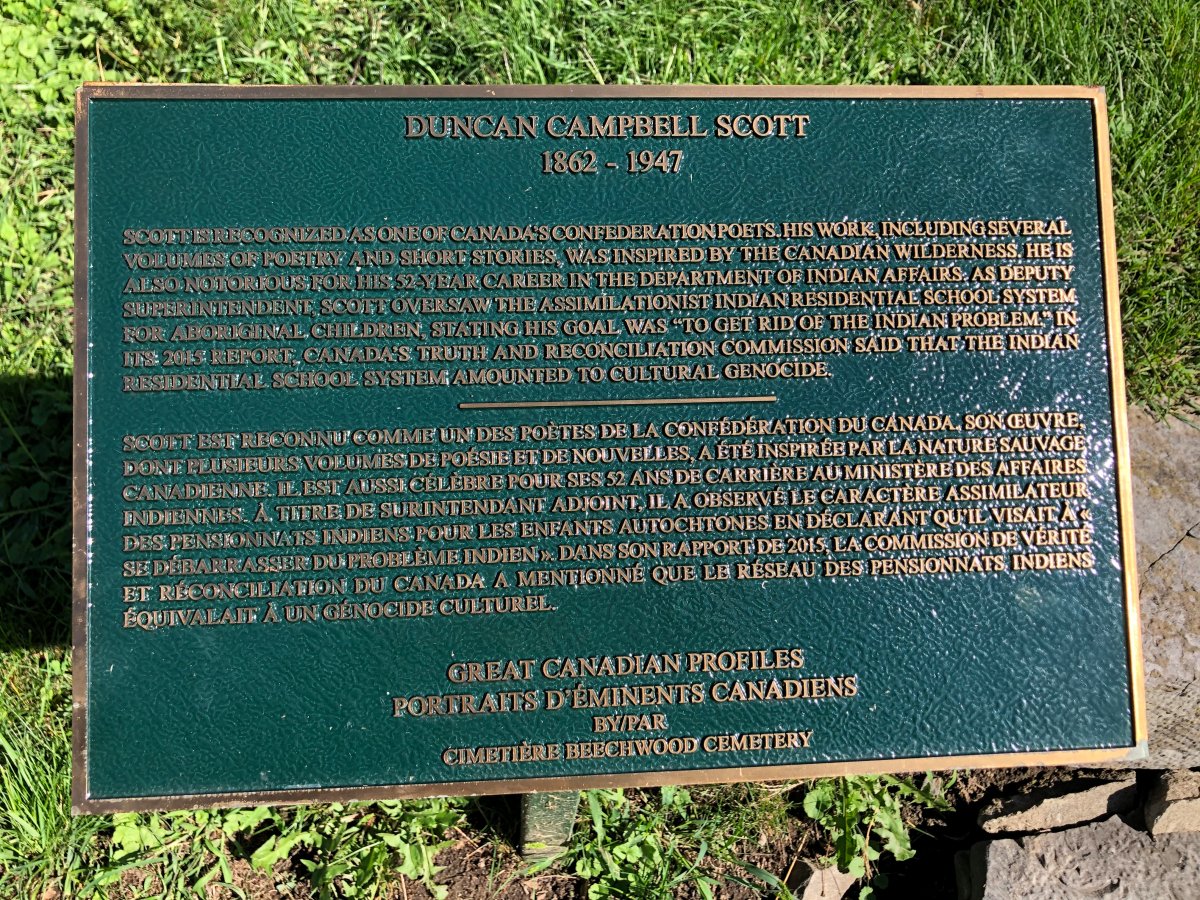 Amid historical figures debate, Ottawa cemetery plaques offer a model to reconcile troubling legacies
As officials across Canada struggle with how to reconcile the problematic legacies of the country's historical figures, a national cemetery in Ottawa could show the path to presenting Canadian history in context — warts and all.
The Beechwood Cemetery in the nation's capital is the final resting place for some of Canada's most enduring figures. Among the dead here are former NDP leader Tommy Douglas, former Ottawa Mayor Marion Dewar and Sir Robert Borden, prime minister of Canada during the First World War.
But as debate rages over Montreal's toppled statue of another notable prime minister, Sir John A. Macdonald, and other Canadians with similarly problematic legacies, Beechwood has been taking the good with the bad through a plaque program designed to give context to its inhabitants.
Read more at: https://globalnews.ca/news/7317235/canada-historical-figures-debate-beechwood-plaques-ottawa/
Read these next