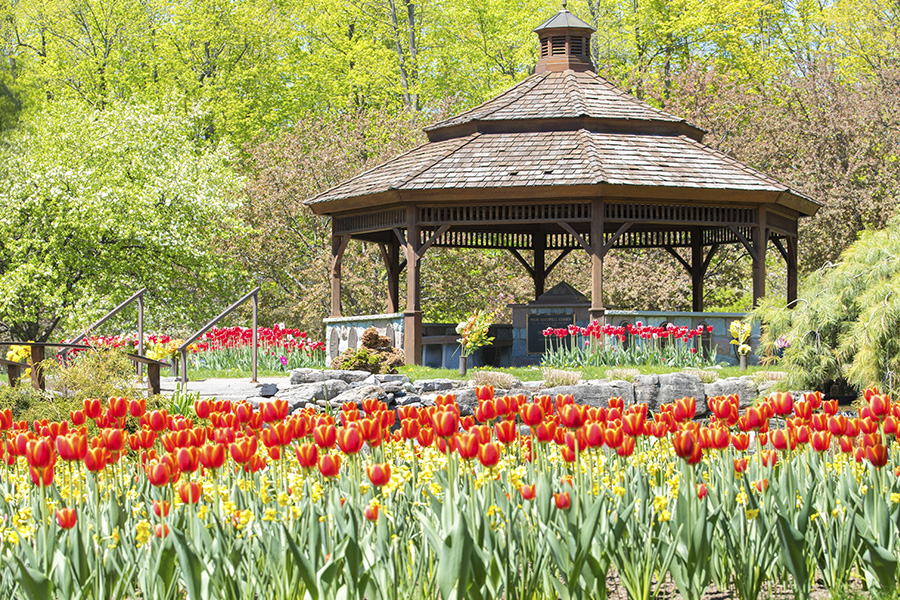 The Beechwood Cemetery Foundation
People are often surprised to learn that Beechwood is not publicly funded. In fact, Beechwood is owned by The Beechwood Cemetery Foundation and operates on a not-for-profit basis.
What is the Foundation?
The Beechwood Cemetery Foundation was incorporated December 13, 2000.
It is a registered charity. • The Foundation is governed by a volunteer Board of Directors.
The Foundation will:
Be a place for the living, a peaceful and serene place where all people can embrace life while honouring the lives of those who have come before us
Grow in stature as a national place of tribute, and a means of preserving and promoting Ottawa's and Canada's rich and diverse heritage
Reflect sustainability in preserving its beautiful natural landscape and architectural splendour, in keeping with its status as The National Cemetery of Canada and its designation as a National Historic Site
Continue to be a symbol of Canada's diversity
To promote educational, historical and religious activities beneficial to the Nation Capital Region;
The creation of the Foundation was to ensure that the maintenance and the beauty of this National Historic Site is preserved, while working towards a greater charitable role within the community.
What are some of the things the Foundation does?
Events – Beechwood maintains an annual Calendar of Events:
Monthly and private tours to the community and school groups
Annual Historical Tour – the theme changes yearly
Musical Performances
Remembrance Day service
Memorial service
Candlelight service
Annual community events
Many more!
Plaques:
Great Canadian History plaques - which highlight famous Canadians buried throughout the Beechwood grounds.
Reconciling History plaques - acknowledging the painful history of the indigenous community
Publications:
Historical Portraits Book - identifying and recording interesting people buried at Beechwood
The Beechwood Magazine
Without the generous support of our donors, none of our programs would be possible. It is with these funds that we can not only offer the community and our Beechwood families the above programming, but we can also create special projects.
Here are a few special projects we have created:
Tree carving program – which turns dying trees into art
Biotic pollination program – Beechwood has bees on the roof helping to keep our grounds beautiful
Creation of community building sections – RCMP, OPS, CSIS
Replanting fallen or ageing trees
Thanks to all the donors that have kindly donated to the Beechwood Cemetery Foundation throughout the years. You have impacted a very special place and left a mark on building a legacy.
Read these next