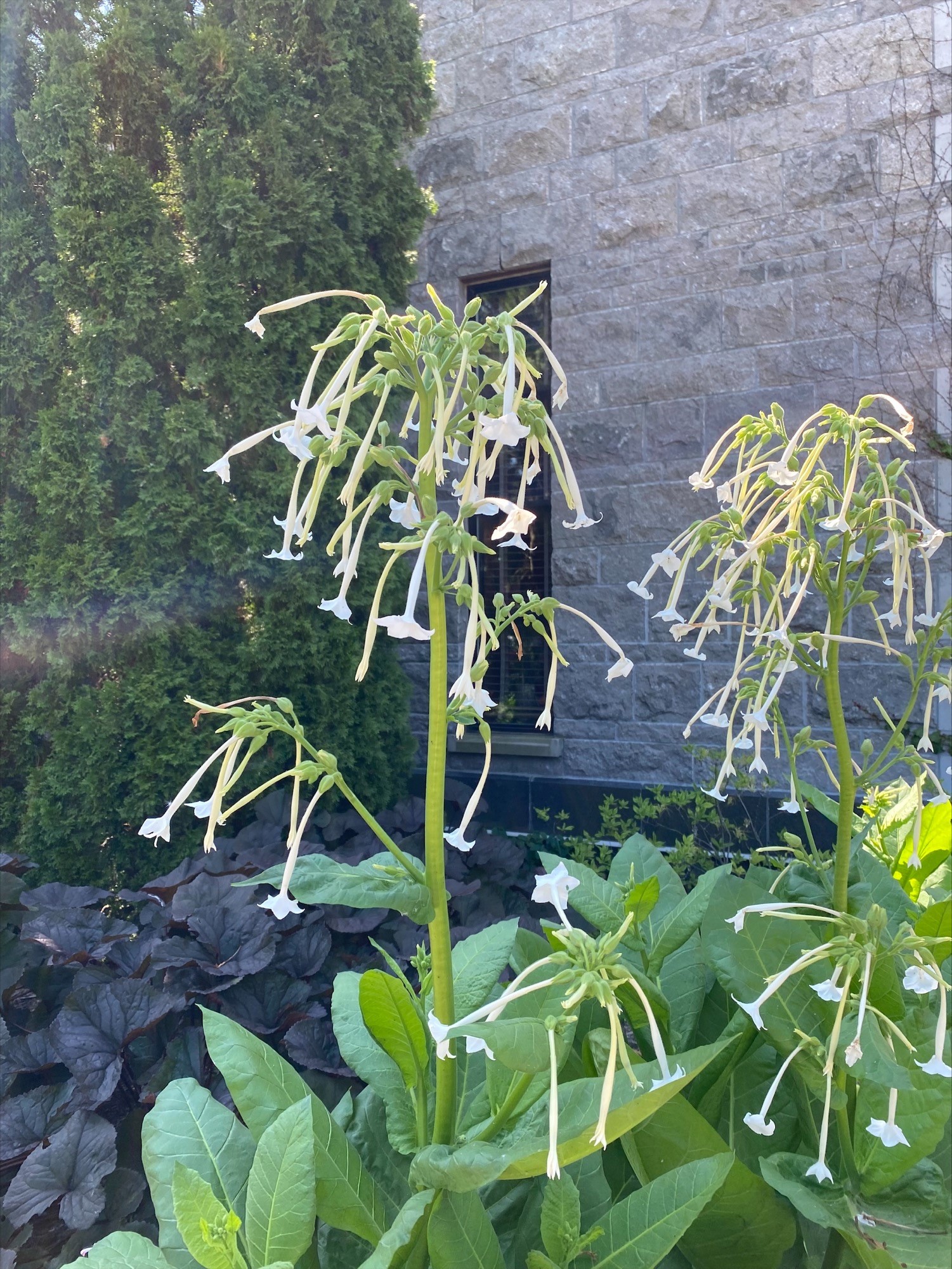 In the Gardens - White Shooting Stars - Ornamental Flowering Tobacco
Nicotiana sylvestris is a species of flowering plant in the nightshade family Solanaceae, known by the common names woodland tobacco, flowering tobacco, and South American tobacco. It is a biennial or short-lived perennial plant in the tobacco genus Nicotiana, native to the Andes region in Argentina and Bolivia, in South America.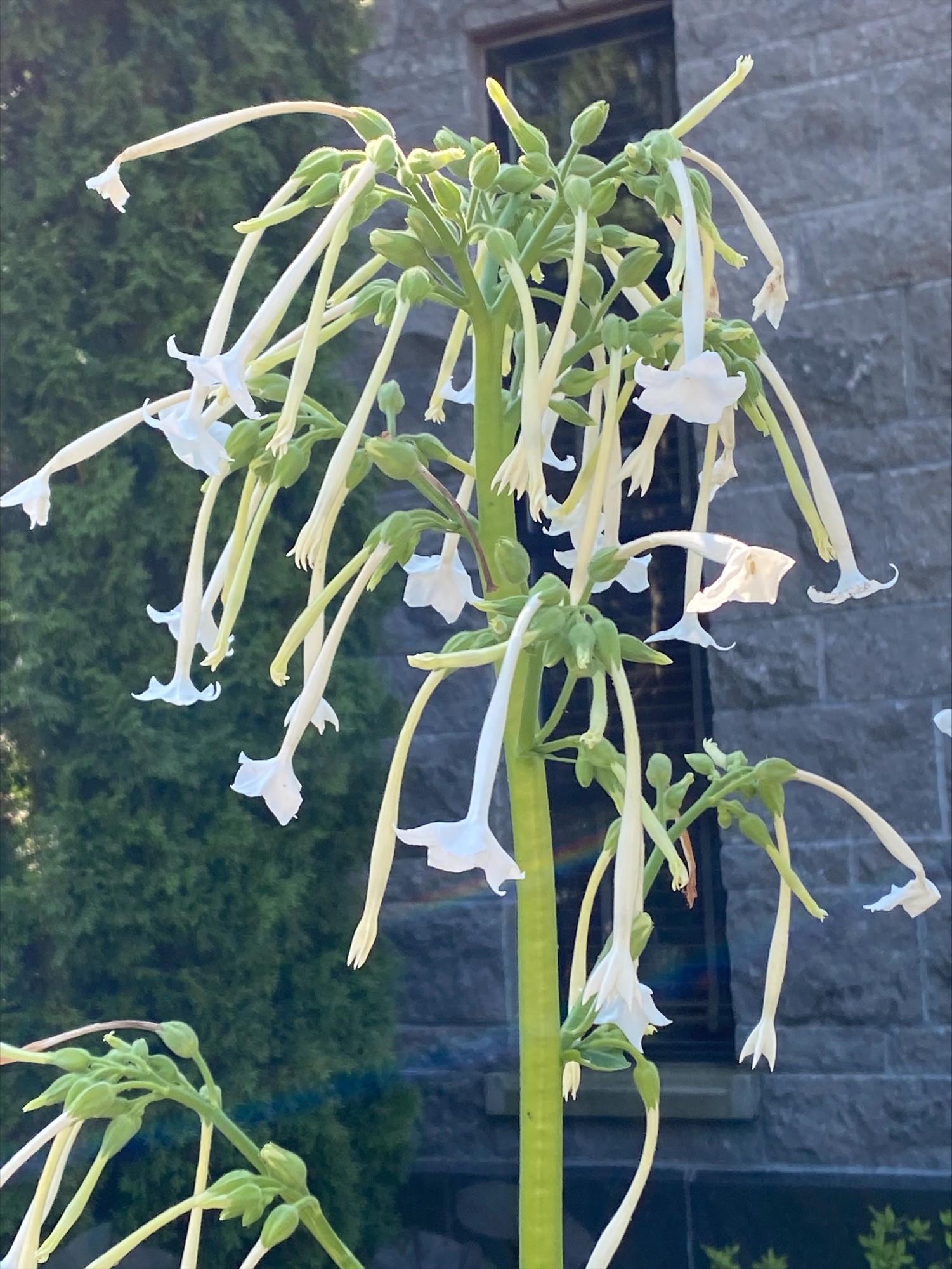 It is a tall plant, growing to 1.5 m (4.9 ft) high by 0.5 m (1.6 ft) broad. The leaves are simple, somewhat sticky, with the blade partially surrounding the stem, clasping petiole. 
Flowers are produced on many-branched stems. The flowers are tubular, white, borne in racemes held above the foliage. Flowers can be over 7 cm long with a face 2 cm wide. Their intense scent is strongest at night, to attract pollinating moths. Each flower eventually produces a large quantity of small seeds. Flowers are produced for a good 4 months from June onwards.
Use flowering tobacco in masses at the back of the annual or mixed border as a stunning backdrop for smaller plants, as a tall accent plant, or in a large mixed container. Its bold architectural presence complements almost any garden style.
Tip: Pinched out the tips of the first flower spikes to promote branching and more flower clusters. Deadhead spent flower clusters to encourage more blooms and reduce self-seeding.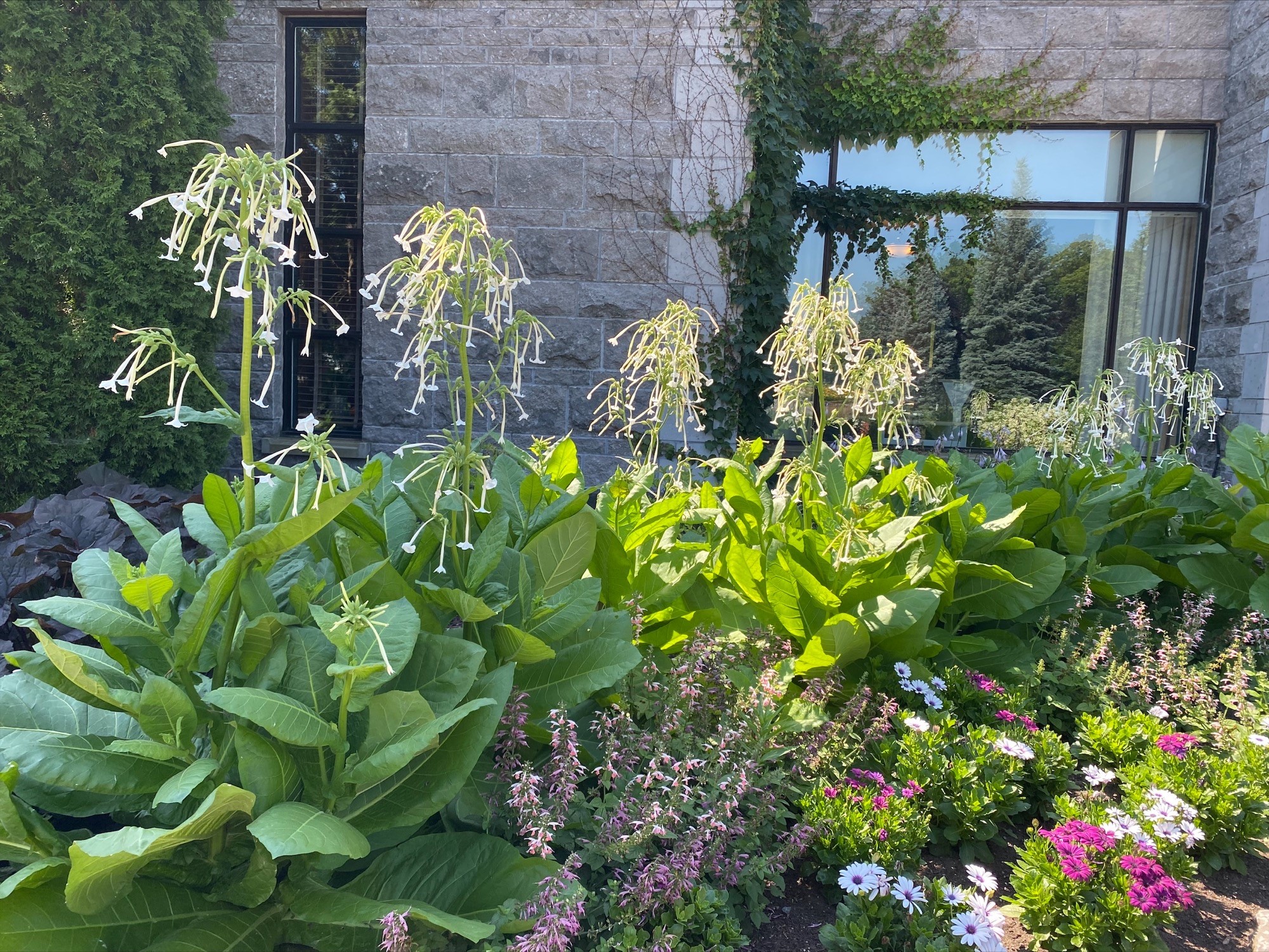 This plant is thought to be one of the parents of Nicotiana tabacum, the plant used in modern tobacco production. However, all parts of N. sylvestris can cause discomfort or irritation if consumed. (***NOT EDIBLE and is HARMFUL if EATEN***)
This plant has gained the Royal Horticultural Society's Award of Garden Merit. The Award of Garden Merit is a mark of quality awarded, since 1922, to garden plants (including trees, vegetables and decorative plants) by the United Kingdom, Royal Horticultural Society (RHS). Awards are made annually after plant trials intended to judge the plants' performance under UK growing conditions.
Read these next