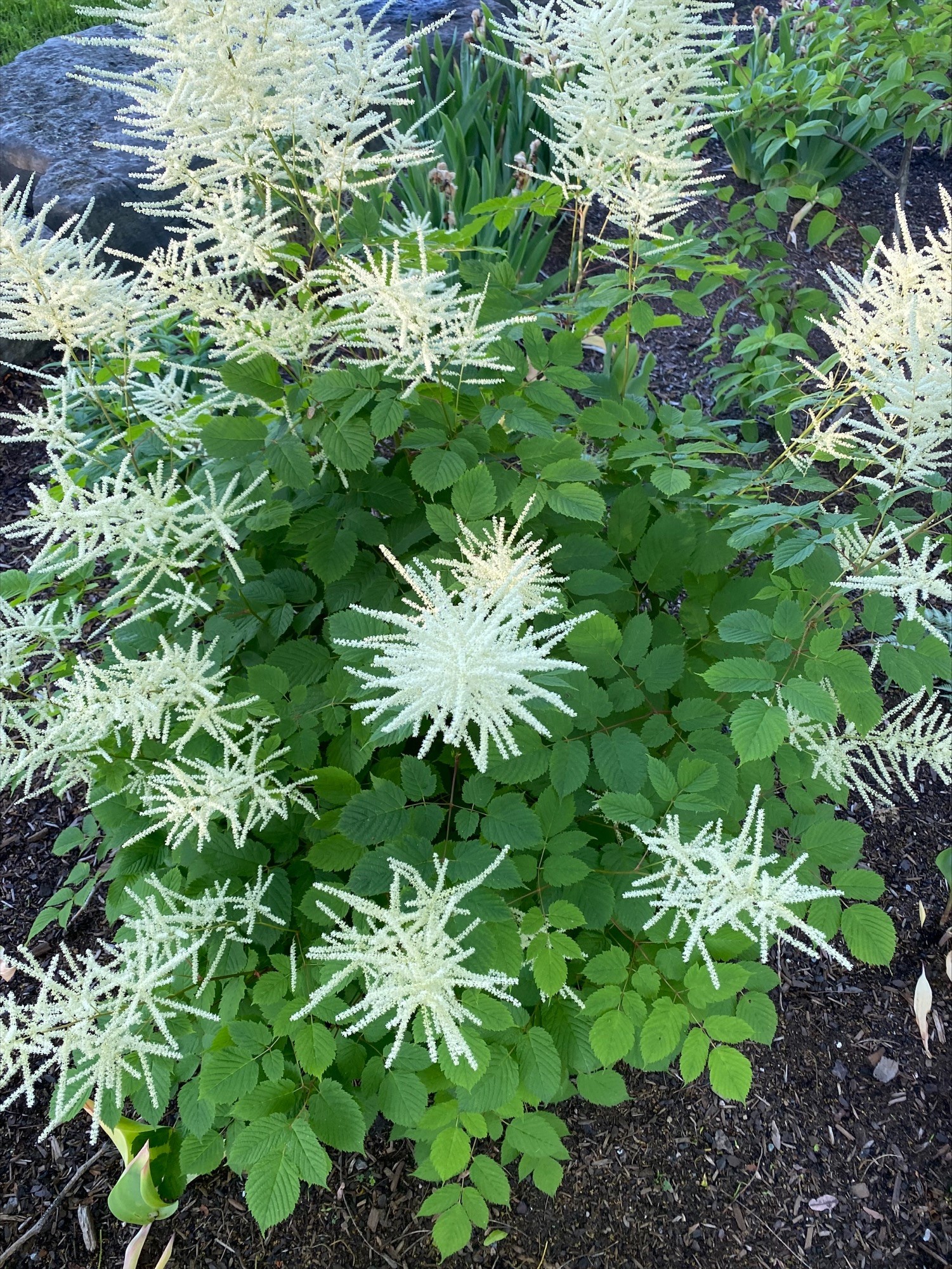 In the Gardens - Dwarf Goat's Beard
Dwarf Goat's Beard (Aruncus aethusifolius) is a small and compact perennial with attractive feathery plumes of tiny, starry, cream-coloured flowers that rise above the green foliage.
The Dwarf Goat's Beard blooms from early to mid-summer. Once the flowers are less prominent, the mound of fern-like leaves take over, providing an extended visual appeal through the late summer into the fall when it turns orange or yellow.
Dwarf Goat's Beard will grow to be about 8 inches tall at maturity, with a spread of 8 inches. Its foliage tends to remain low and dense right to the ground. It grows at a slow rate, and under ideal conditions can be expected to live for approximately 10 years. The Dwarf Goat's Beard is great for tucking into small areas of a shade or as part of a rock garden. It thrives in medium to wet soils and is easy to grow while being fairly pest and disease-free.
This plant is native to Korea.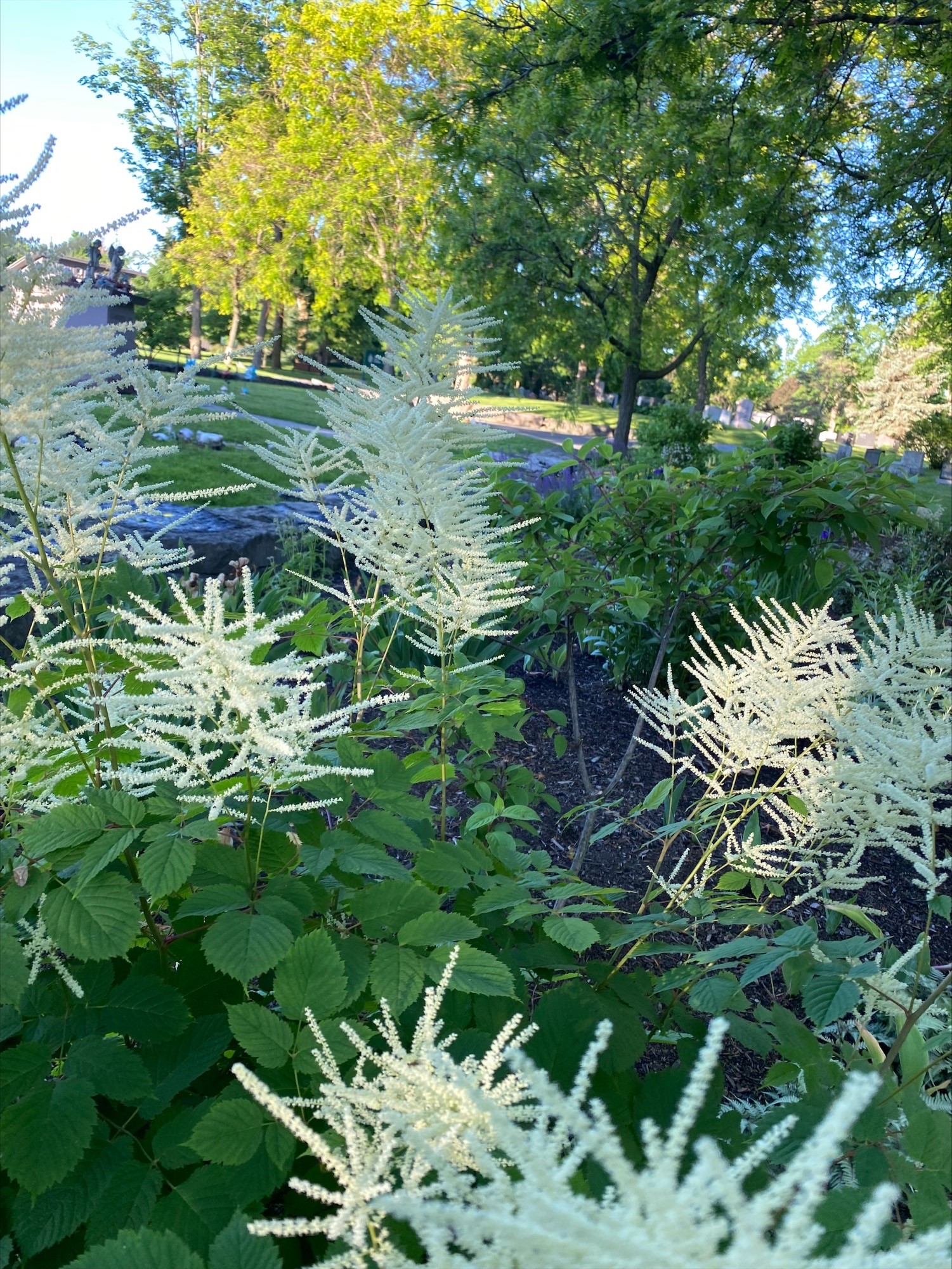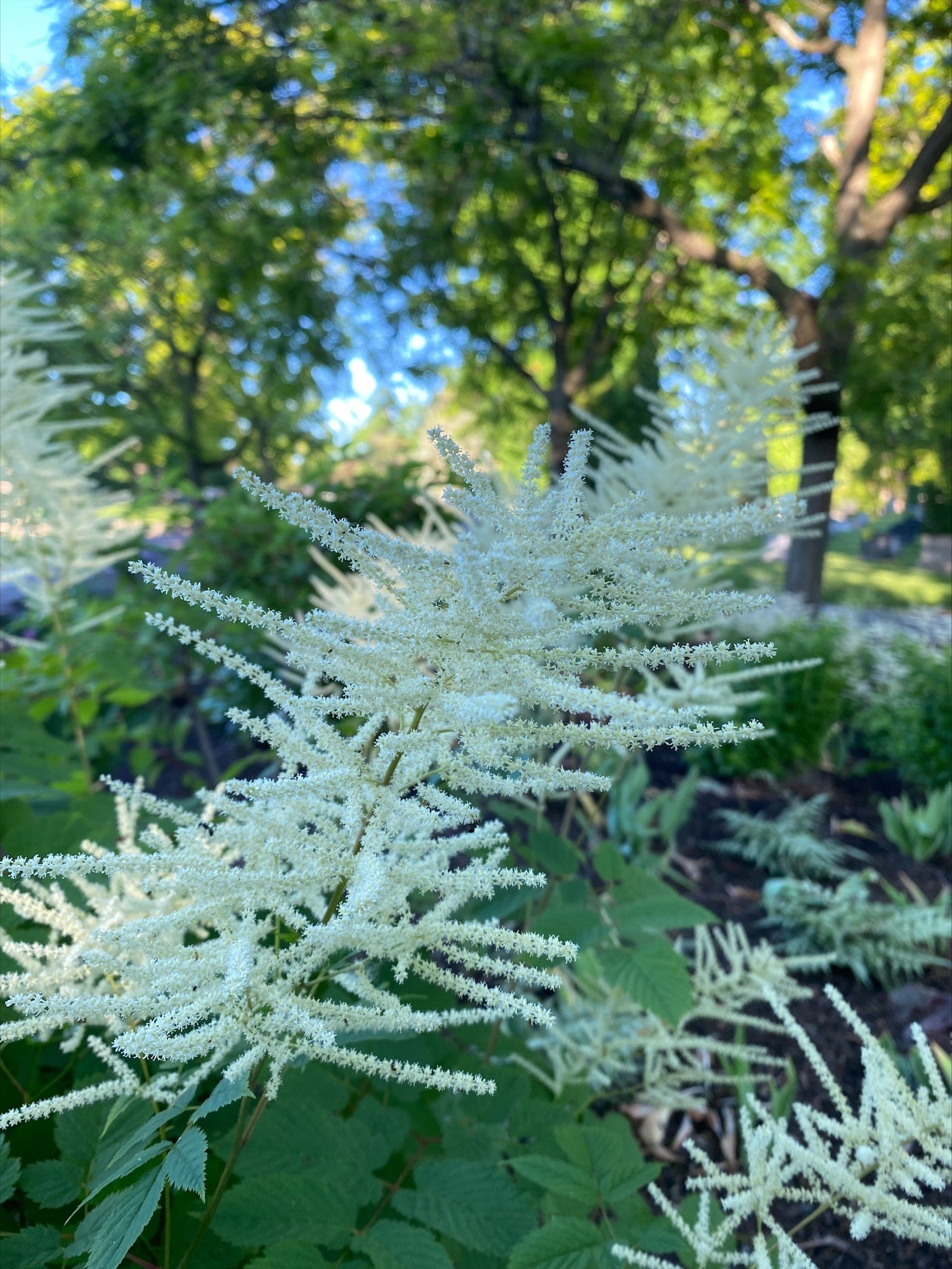 Read these next