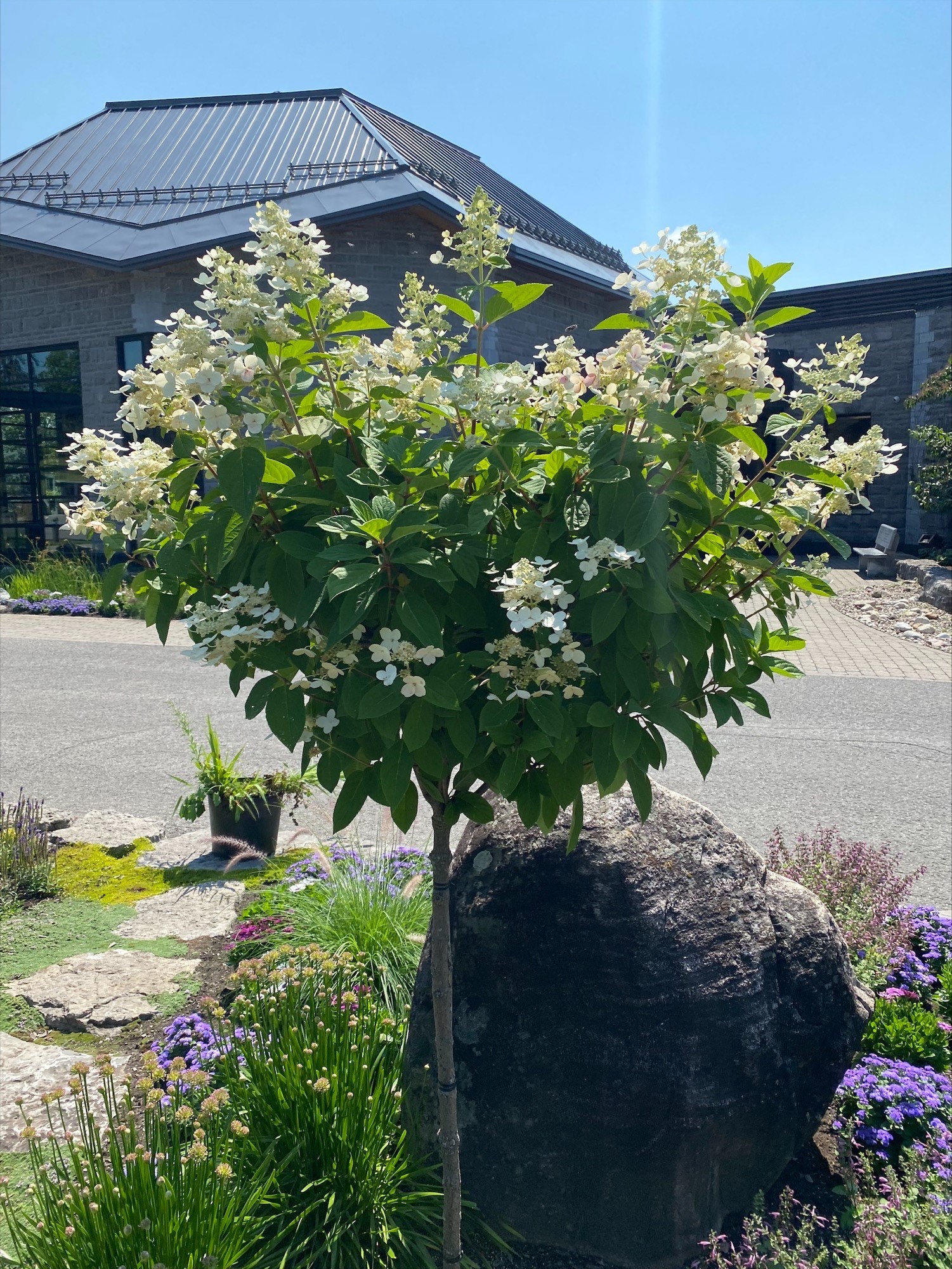 In the Gardens – Quick Fire Hydrangea (Standard Tree Form)
Full Name: Hydrangea paniculata Bulk Standard
Quick Fire is one of the first of the hydrangea to bloom in the summer. It has large clusters of flowers that bloom a month earlier than the other varieties.
These flowers are white, and mature to a bright pink-red that hold their color until the fall. With medium-green leaves that also turn yellow in the fall.
Quick Fire is low maintenance once established. As a very hardy flowering shrub, it is a good choice for full sun locations, however in hotter climates, it will need more shade.
It is a good plant for groupings and in mass plantings as you see at Beechwood in the garden in front of the main office.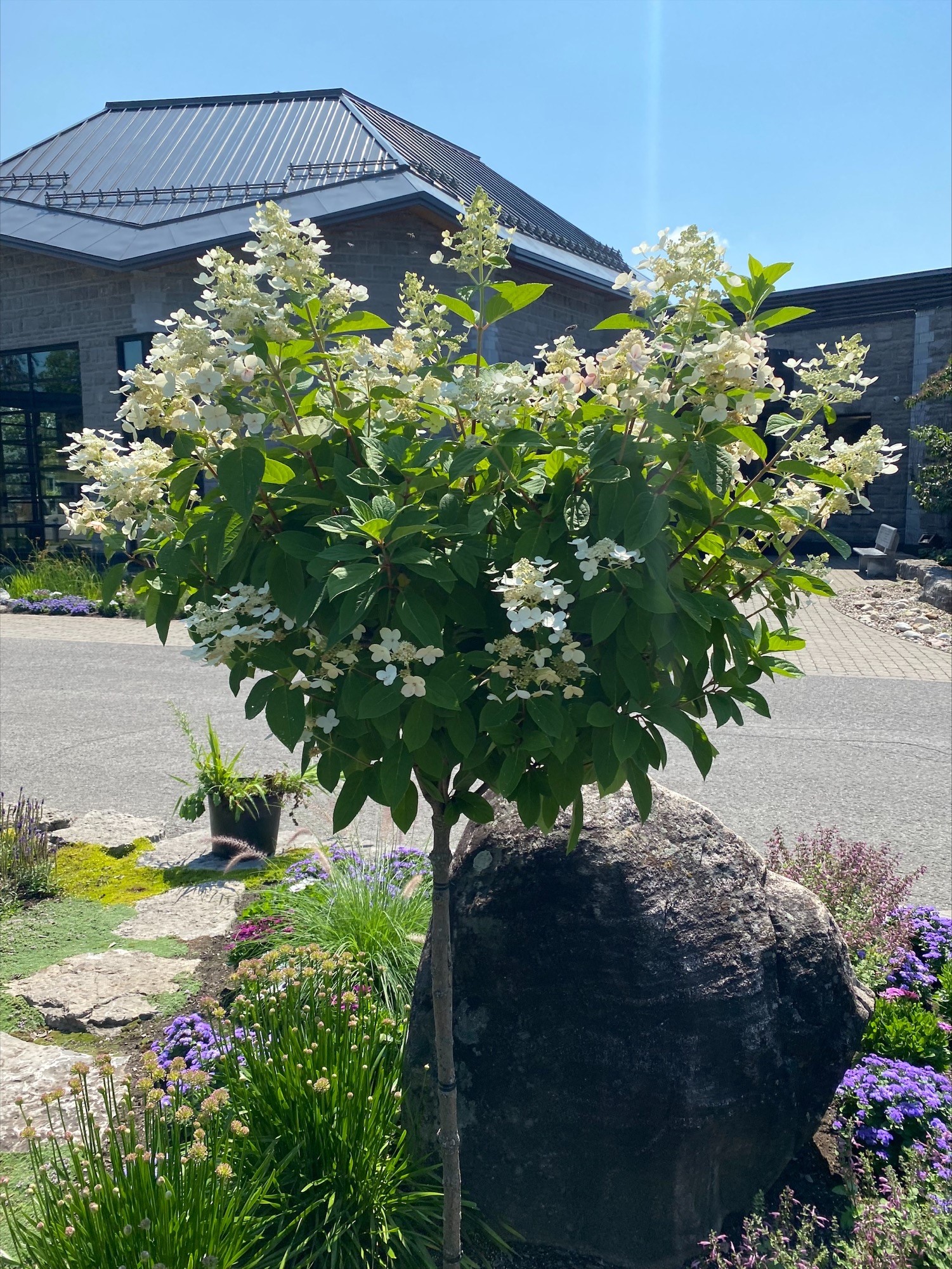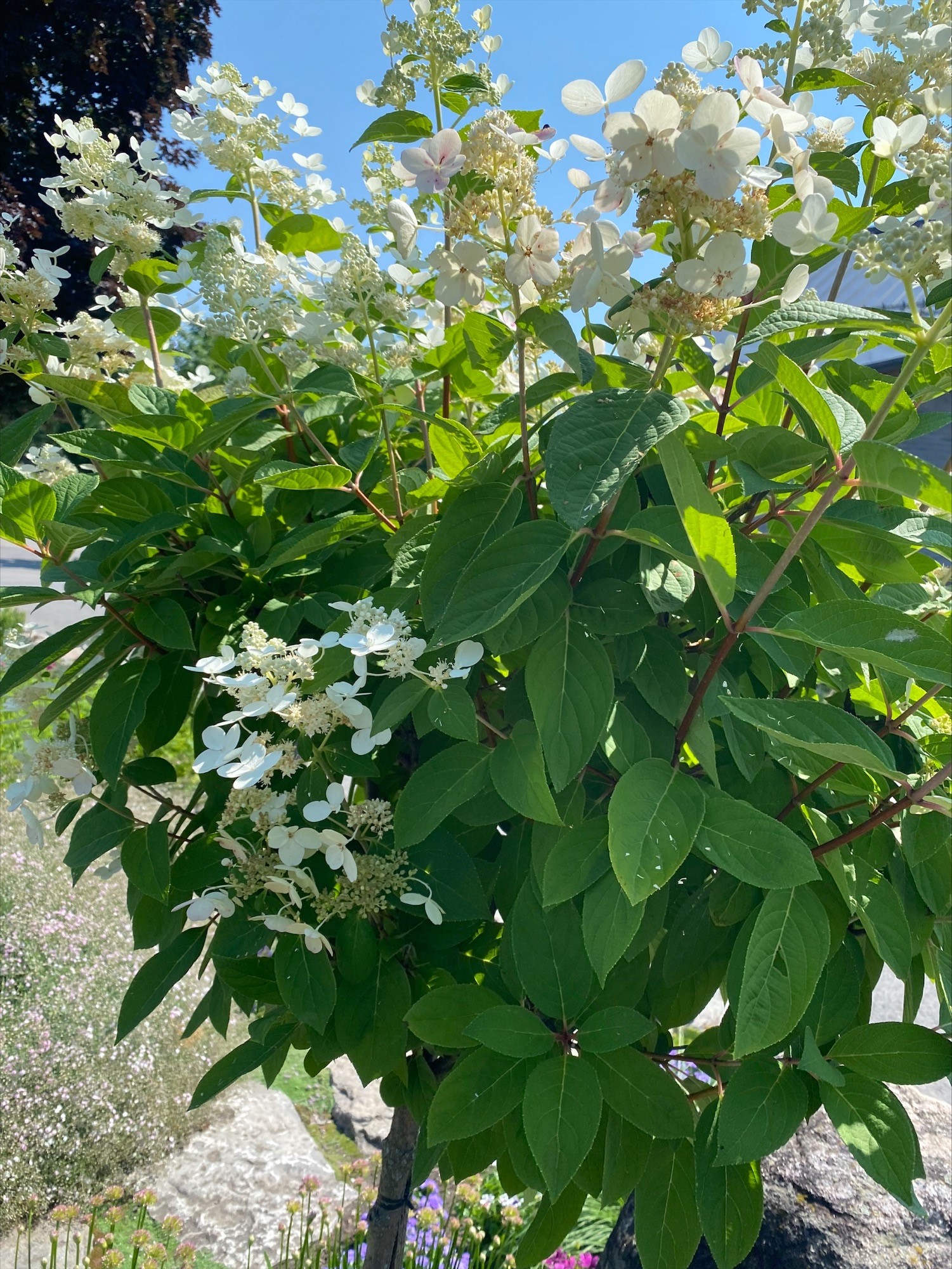 Read these next