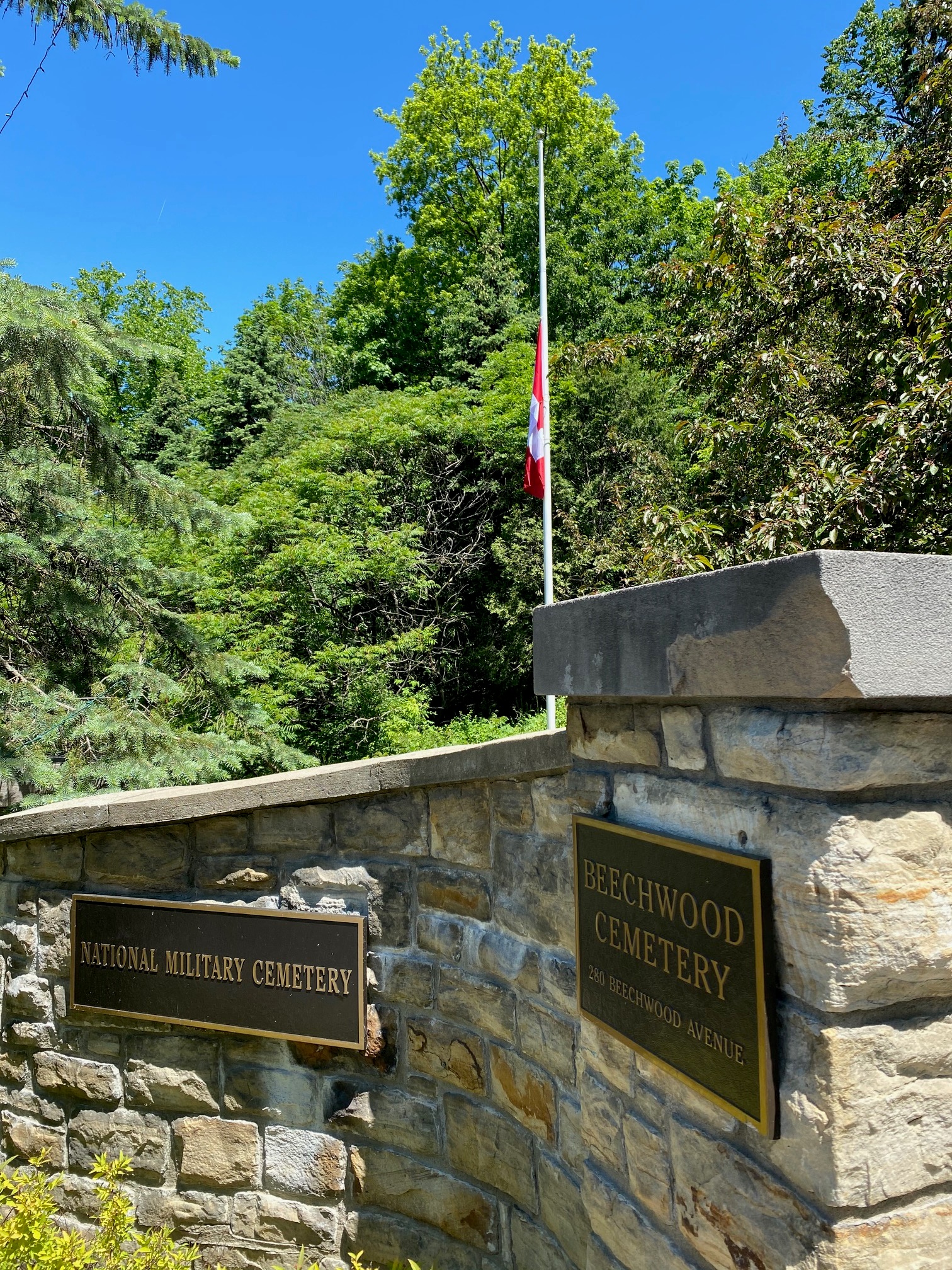 Beechwood Cemetery will have their main entrance flags flying at half mast in memory of the 215 children whose remains were found at the site of a former residential school in Kamloops, B.C. The flags will remain lowered for a total of 215 hours to represent each young child lost, and each family that was separated from their loved ones.
Beginning in 2014, Beechwood Cemetery, Funeral, and Cremation Services and the Beechwood Cemetery Foundation have collaborated with the Indigenous community to create the Reconciling History program. Beechwood has partnered with the First Nations Child & Family Caring Society and KAIROS Canada to build an education program reflecting the truth about indigenous history and the residential school system.
With the ultimate goal of education and awareness, Beechwood strives to show both sides of history by not excluding the impact many prominent Canadians buried in our grounds had on the Indigenous community. Choosing rather to highlight both their achievements and their shortcomings to provide a rounded view of history.
For more info about the Reconciling History program, click here.
In August of 2021, Beechwood is partnering with KAIROS to offer a workshop on Reconciling History, which will include a Blanket Exercise and a tour of Beechwood's grounds while being provided historical information about indigenous history and those involved.
If you, at home, would like to do something to honour the children, you are welcome to wear the colour orange. Orange is the colour chosen to represent the spirit of reconciliation.
Read these next