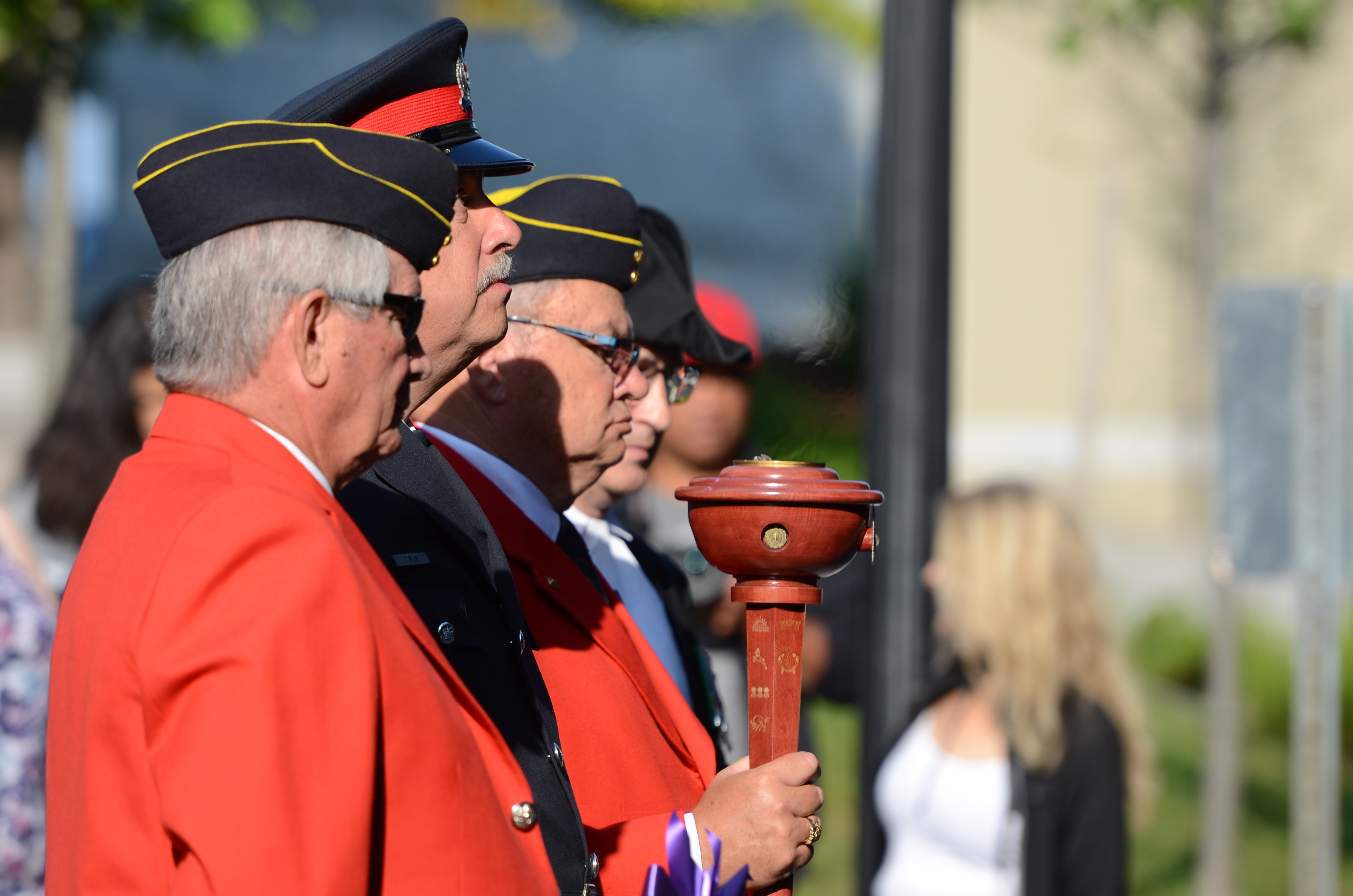 The RCMP Commemorative Torch
Given life from Centennial Flame this commemorative torch was transported across Ottawa via a walk, run relay and march to the RCMP National Memorial Cemetery at Beechwood to light the Memorial Flame.
The torch was inspired by a quote from the poem "In Flanders Field" written by Lieutenant-Colonel John McCrae: "To you from failing hands we throw/The torch, be yours to hold it high" … "Nos bras meutris vous tendent le flambeau, a vous toujours de le porter bien haut" … Also, the words… « voilà le flambeau que les joueurs de l'équipe devrait se passer de génération en génération » … "here is the torch that the players of the team should pass on from generation to generation" found in the Montreal Canadiens Forum dressing room.
This quote profoundly affected Retired RCMP Officers and members of the RCMP National Memorial Cemetery Committee and lay the inspiration to the RCMP Commemorative Torch along with the opening ceremonies of the new Bell Centre where Maurice "Rocket" Richard passed the "Torch" to Jean Beliveau.
The commemorative torch represents the legacy of the RCMP and includes the four historical crests of the North-West Mounted Police, Royal Northwest Mounted Police, Royal Canadian Mounted Police, Royal Canadian Mounted Police Veterans.
The Commemorative Torch is made of Canadian Maple, stained the same colour as the RCMP riding boots ("high browns"). Additionally, each RCMP Division's Ensigns will be engraved on the torch to represent Canada from Sea, to Sea to Sea to Sea. The RCMP Musical Ride farrier has built a stand from old horseshoes to hold the torch.
The ceremonial torch kept in the Hall of colours during visitations and is an integral part RCMP funeral and burial services.
Read these next