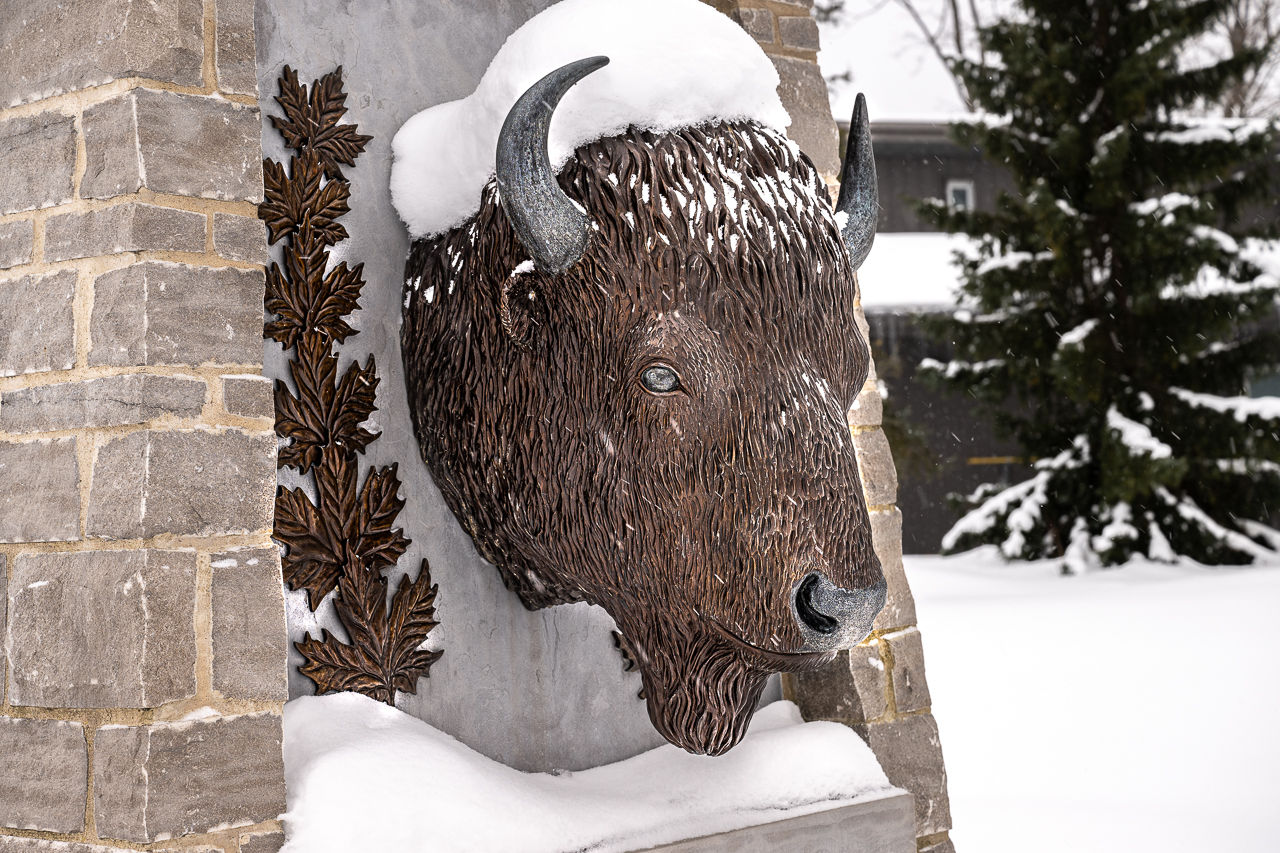 RCMP National Memorial Cemetery Bison Pillars
At the entrance of the RCMP National Memorial Cemetery sits two Bison Head Pillars. The origin of the North American bison as the symbol of the NWMP is unknown.
One historical account notes a possible connection to the March West in 1874 and Assistant Commissioner James Macleod. Assistant Commissioner Macleod was said to have been impressed with the great herds of prairie buffalo. So much so, he thought it was a "splendid" idea to have the buffalo head on the buttons of the members' tunics. That suggestion was later adopted. The bison is of historical significance as it provided food and clothing for the March West of the original North West Mounted Police.

 
Today, it continues to be reflected in the Force's badge. A laurel of thirteen maple leaves surrounds the Bison heads, representing Canada's ten provinces and three territories.
The Bison heads at the entrance of the section are life size, weigh 800 pounds each and are in reinforced columns with over 10 000 pounds of concrete. RCMP National Memorial Cemetery at Beechwood Cemetery.
Read these next