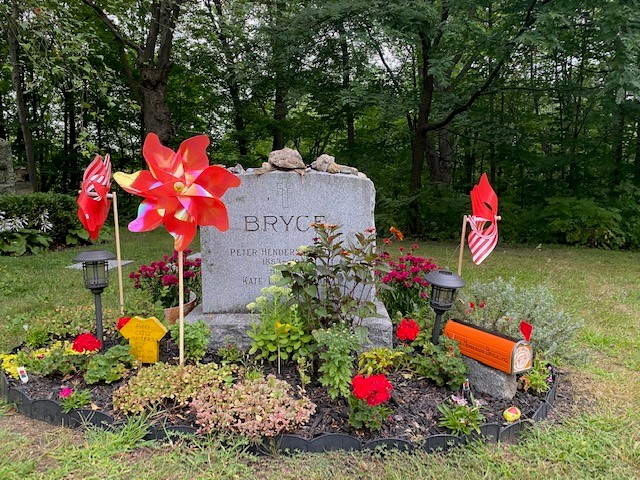 National Day of Truth and Reconciliation at Beechwood 2022 - Recap Video
On September 30 2022, at the Beechwood National Memorial Center's Sacred Space, there was a screening of the Spirit Bear and Children Make History short film. This stop-motion animation film tells the story of Spirit Bear hopping a train to Ottawa and banding together with children and animals to end injustice against First Nations children at the Canadian Human Rights Tribunal.
Following the screening, we lead visitors onto the grounds for a 45-minute Reconciliation Tour, where they learned from key historical figures who were involved in the Indian Residential Schools whilst learning about the Truth and Reconciliation Commission's 94 Calls to Action.
National Day for Truth and Reconciliation - In honour of the National Day for Truth and Reconciliation, the Beechwood Cemetery Foundation has partnered with the Assembly of 7 Generations, and the First Nations Child and Family Caring Society (Caring Society) to host a public Day of Reconciliation education and action to learn from residential schools and other forms of colonialism so we can all implement the Truth and Reconciliation Commission's Calls to Action.
The First Nations Child and Family Caring Society works to ensure the safety and well-being of First Nations youth and their families through education initiatives, public policy campaigns and providing quality resources to support communities. Using a reconciliation framework that addresses contemporary hardships for Indigenous families in ways that uplift all Canadians, the Caring Society champions culturally based equity for First Nations children and their families so that they can grow up safely at home, be healthy, achieve their dreams, celebrate their languages and culture and be proud of who they are. The Caring Society proudly works with our partners in Canada and around the world to promote the rights of Indigenous children.
The Assembly of 7 Generations is an Indigenous owned and youth-led, non-profit organization focused on cultural support and empowerment programs and policies for Indigenous youth while being led by traditional knowledge and Elder guidance. A7G believes that the assembly and unity of Indigenous youth from across Turtle Island will not only contribute to our own success and healing of today but also that of our next seven generations.
The video was developed, recorded, and produced by Dylan Holt, Founder/CEO of Capital Content - https://capitalcontent.ca/
Read these next