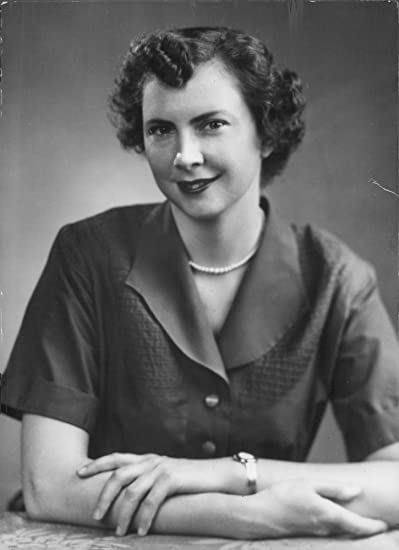 A diplomatic pioneer - Marion Adams Macpherson
Marion Adams Macpherson
Section 100, Grave 291
Marion Macpherson was born on May 16, 1924 in Moose Jaw, Saskatchewan, but grew up in the much smaller town of Moosomin, where she attended Moosomin Collegiate Institute. She received a Bachelor's degree in Economics and History from the University of Saskatchewan before attending the University of Toronto, where she received her Master's in Economics.
In 1947, Macpherson took the Foreign Service Officer examination. Not only was she one of the first women from outside the civil service to be allowed to write it, but she was the first to gain entrance to the Department of External Affairs based on merit.
In 1950, Macpherson was posted to the embassy in Washington, D.C., starting as the most junior officer there. She returned to Ottawa after a promotion in 1954, and went on to become the first woman from the diplomatic core to serve on the International Commission for Supervision and Control in Vietnam. As part of her role, she spent nearly a year in Hanoi.
In Vietnam, the role of the ICSC was to monitor the exchange and withdrawal of military forces, equipment, or supplies, and supervise the transfer of power from the French to the respective governments north and south of the 17th parallel, the artificial and temporary boundary imposed by the Geneva Agreements.
After another promotion in 1958, Macpherson became first secretary at the Canadian high commission in Ghana.
Several years later, she was made third secretary to the Canadian Permanent Mission to the United Nations from 1963 to 1968 and went on to receive her first head-of post assignment in 1973, when she was named High Commissioner to Sri Lanka.
From there, Macpherson went on to Boston, MA as consul general for several years, starting in 1976, before being named ambassador to Denmark in 1979.
In 1983, she was made Deputy Commandant of the National Defense College for two years, before accepting her final posting as High Commissioner to Zambia and Malawi from 1985 to 1987.
Macpherson was only the third woman in Canada to hold the post of High Commissioner when she was appointed High Commissioner to Sri Lanka in 1973, and the first woman to do so as a career diplomat. She was also a skilled pianist who studied the instrument throughout her life.
After her career, Macpherson retired in Ottawa, where she died on October 30, 1998.
Read these next