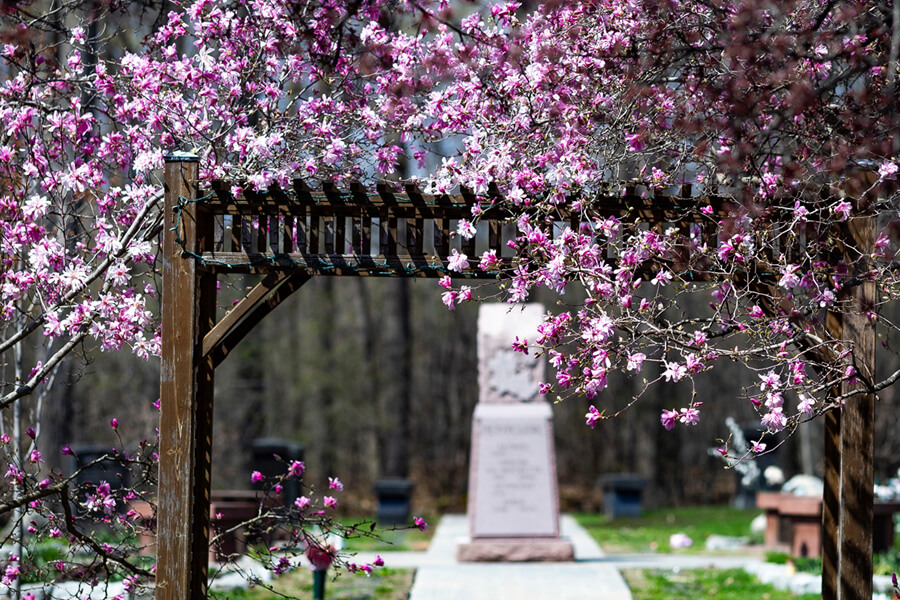 The Beechwood Way - June 2021
FOUNDED IN 2000, the Beechwood Cemetery Foundation has strived to take care of the 162 acres of land with the utmost respect and creativity.
Beechwood's Chief Horticulturist, Trevor Davidson, and his team are able to plant 30,000 tulips in beautiful colours, plant new trees every year and maintain the health of older trees of dozens of varieties across the cemetery.
Despite the COVID lockdowns, the Beechwood Cemetery Foundation has been able to host all 3 of signatures events, the Annual Memorial Service, the Annual Historical Tour, and the Christmas Candlelight Service. All of which can be found on YouTube.
The Beechwood Cemetery Foundation continues to research and and new historical profiles of people who lived fascinating lives and share them with you, our readership. Recording history is something we take great pride in as we make efforts to explore the multiculturalism and diversity of Canada. None of this would be possible without our amazing donors and the continued support over the past 20 years.
The Beechwood Cemetery Foundation is capable of preserving history because people care and see more than just a cemetery. Donations like yours allow:
Events to stay free to the public;
Maintain a bustling beehive on the roof of the building that pollinates the growing flowers;
Keep the grounds looking beautiful, lush and green;
Continue to add educational historical Great Canadian Profile plaques throughout the grounds;
Other free tours to anyone who wants one! Including schools, retirement residences, walking groups or history buffs.
Consider donating to the Beechwood Cemetery Foundation to help make Beechwood a place for the living.
Read these next