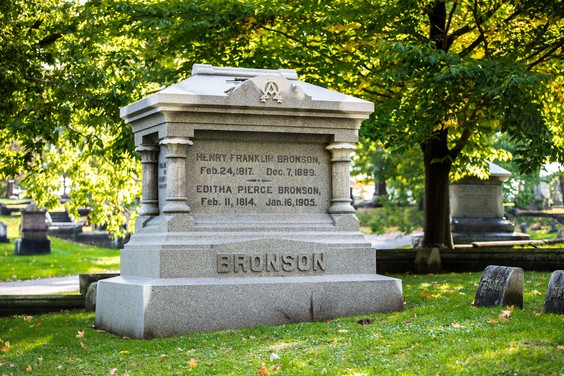 Beechwood Cemetery tours — pathways of reflection through the National Cemetery of Canada
Like cemeteries everywhere, the names of the dead were once those of the living, and each one has a story to tell. At Beechwood Cemetery, the National Cemetery of Canada nestled in the heart of Ottawa, the names on the monuments offer a fascinating and complex narrative of a friendly "community of communities," and of a nation struggling to learn the truth of its past.
Stroll the winding pathways among the weathered headstones, some dating back to before the cemetery was founded in 1873, and a picture begins to emerge of an important pioneer settlement that grew to become the modern, culturally diverse capital city we know today, set within the wider context of the history of Canada. The plot map of the 85,000 souls laid to rest across Beechwood's 160 acres of memorial parkland reads like a Who's Who of Ottawa civic identity, and serves as a backgrounder to our evolving identity as a nation.
It is because of Beechwood Cemetery's immense historical significance that Nick McCarthy, the company's director of marketing, communications and community outreach, is encouraging the public to explore this rich heritage ground this summer. The cemetery offers a number of guided and self-guided tours, all free of charge, that focus on Ottawa and Beechwood history (the last Sunday of every month), Canadian military history, famous Canadians, reconciliation with our Indigenous past, and more. People are welcome to register online for the guided tours, and to download information pamphlets geared to visitors who prefer to explore on their own.
Read these next