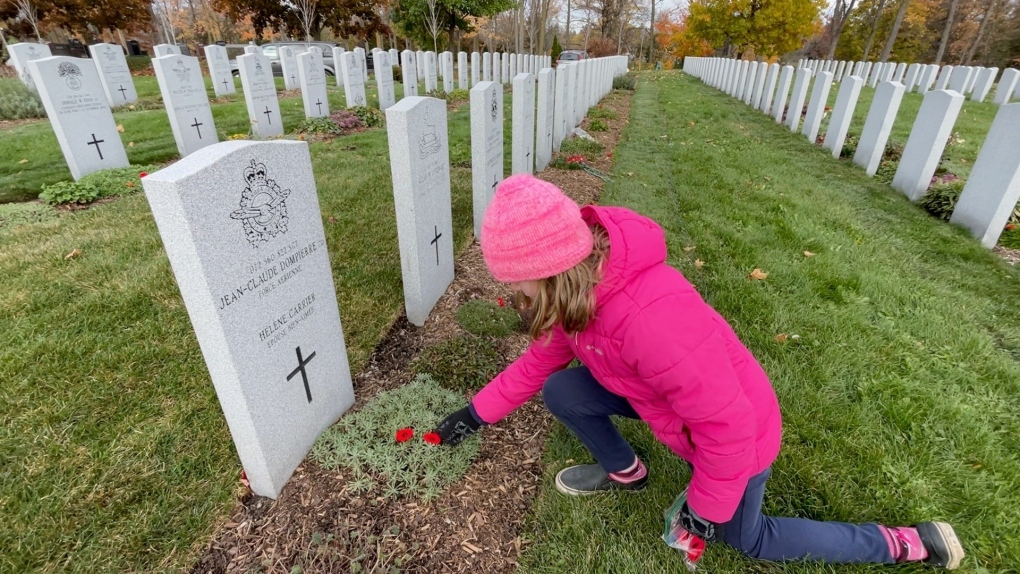 Students honour fallen soldiers at Beechwood Cemetery
A solemn ceremony was held at Beechwood Cemetery in preparation for Remembrance Day. Grades 5 and 6 students from École élémentaire catholique Saint-François-d'Assise paid their respects by placing poppies on the headstones of fallen soldiers.
Meryn Nicol, a Grade 5 student, expressed the significance of the occasion, "They sacrificed their life to let us live."
This marks the seventh annual "No Stone Left Alone" ceremony, days ahead of Remembrance Day. Beechwood Cemetery, home to the National Military Cemetery, serves as a reminder of the soldiers who fought for Canada during the World Wars.
Read these next