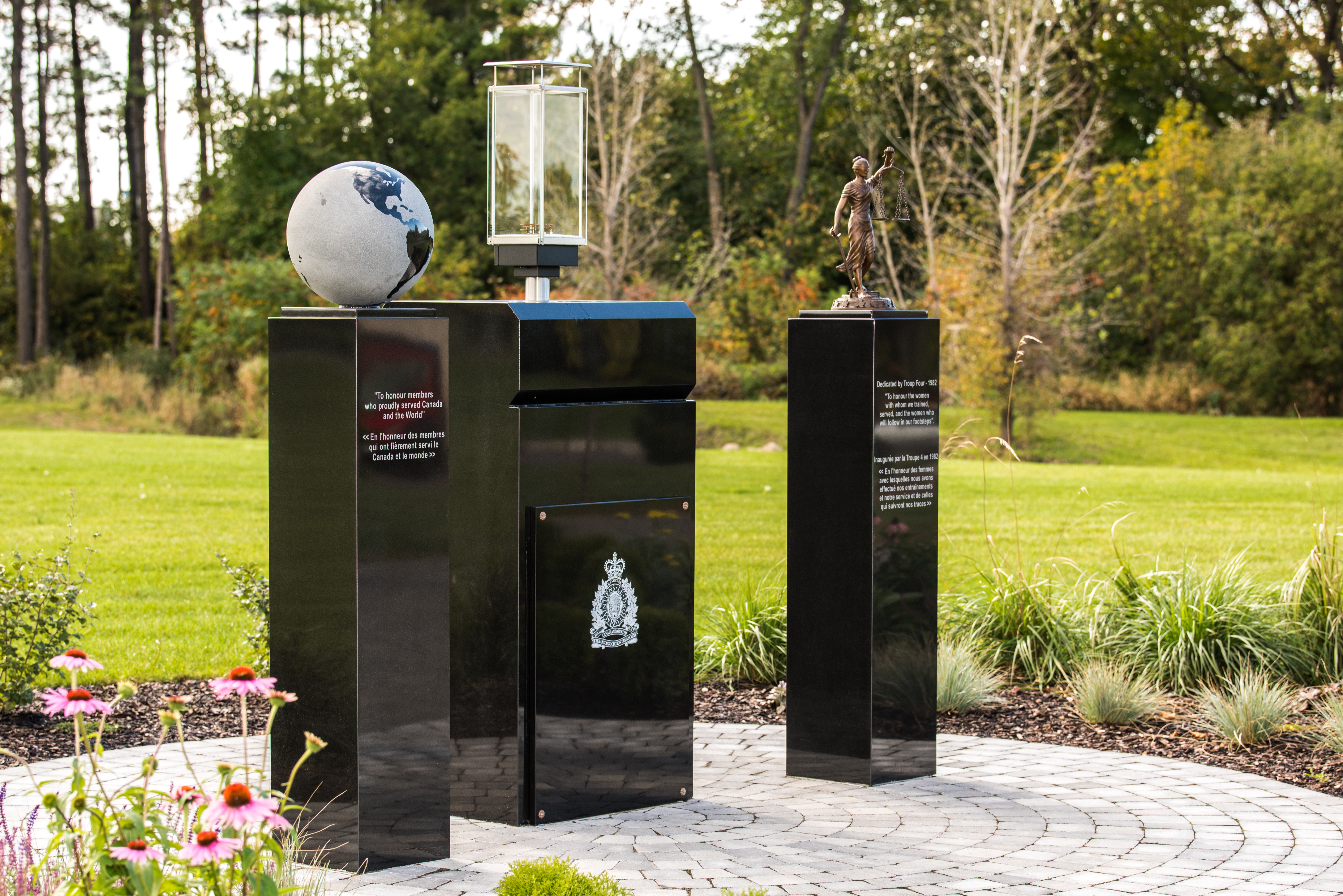 The RCMP National Memorial Cemetery Memorial Flame
The RCMP National Memorial Cemetery Pillars are special and unique addition to mark the sacred ground that holds fallen RCMP officers.
On September 23rd, 2017, in celebration of Canada's 150th anniversary the RCMP Veterans Association- Ottawa Division lit a commemorative torch at Parliament Hill.
The torch was then transported across Ottawa via a walk, run relay and marched to the RCMP National Memorial Cemetery at Beechwood. Once the torch had arrived at Beechwood, RCMP Members, Veterans, their families and friends gathered to witness the passing of the Centennial Flame to the new Memorial Flame a top a granite pillar.
This flame serves as constant reminder of the profound respect for those who have passed before us; those who have made the ultimate sacrifice supporting the RCMP legacy and who participated in the unfolding of Canada's history.
Alongside the pillar with the Memorial Flame there are two additional granite pillars, each with their own unique symbolism. One pillar depicts a globe, representing the RCMP as an international police service, with involvement in peacekeeping, international policing missions and international Liaison Officers worldwide. The third pillar "Scales of Justice" represents the RCMP's "raison d'être" or "reason for being".
Read these next