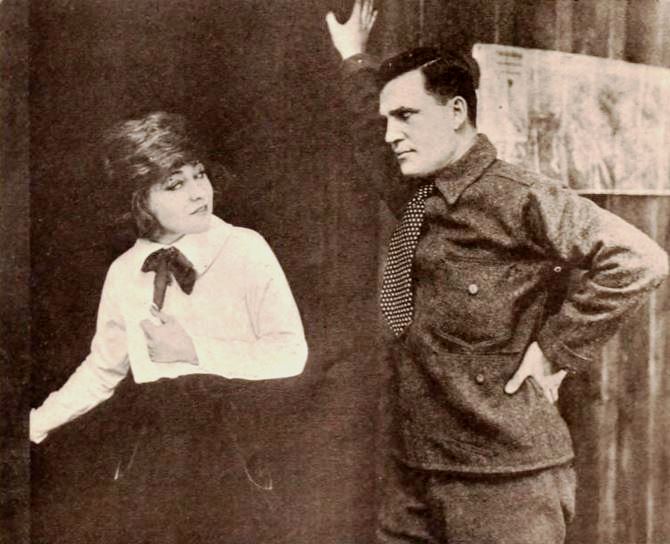 One of Hollywood's early film stars: Rockcliffe St. Patrick Fellowes
Rockcliffe St. Patrick Fellowes Section 22, Lot 11 SE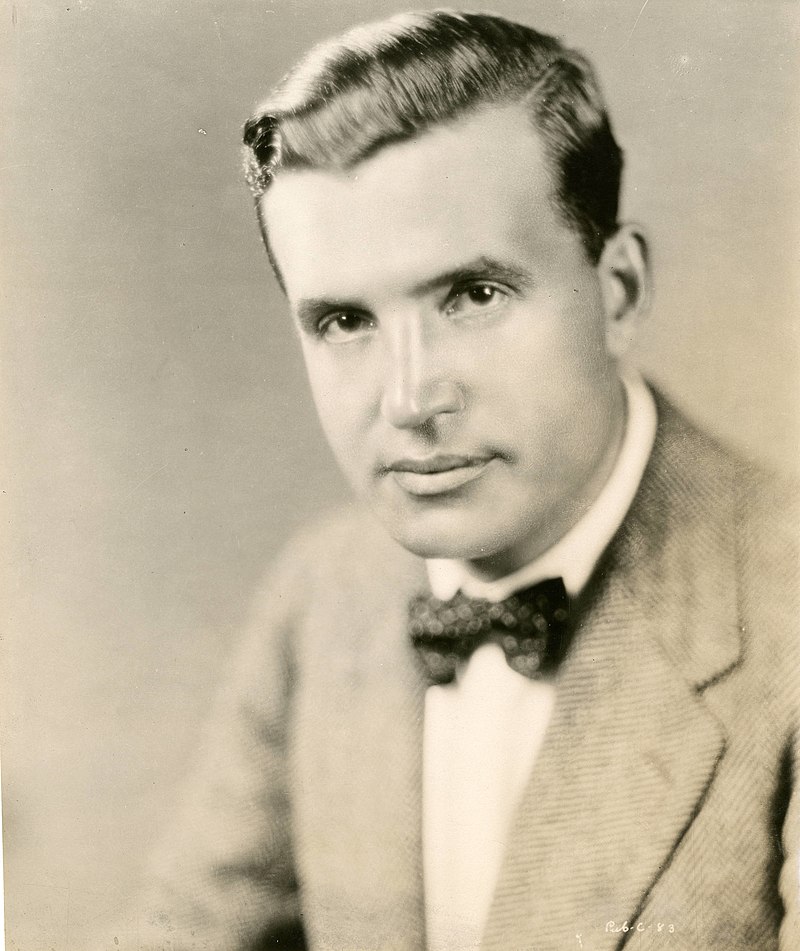 Born in 1884 on St. Patrick's Day, Rockcliffe St. Patrick Fellowes was one of Hollywood's early film stars. In 1903, at age 19, he married Lucile Watson, an American actress, and left Ottawa for New York. Lucile had lived most of her life in Ottawa before leaving for New York to study at the American Academy of Dramatic Art. She was an established stage actress when she married Fellowes and with her assistance he began his acting career, appearing on stage with noted actors of the time.
With the creation of the motion picture industry, Fellowes' made a smooth transition from stage to silver screen. His first movie, called 'Regeneration,' was filmed in New York in 1915. It ran for three weeks at a local theatre, much longer than the usual three days, and was considered quite a success.
Cited as one of the first full-length gangster films, Regeneration tells the story of a poor orphan who rises to control the mob until he meets a woman for whom he wants to change. The film is a "candid adaptation" of the autobiography of Owen Frawley Kildare, called the Kipling of the Bowery.

The story follows the life of Owen (Rockliffe Fellowes), a young Irish American boy who is forced into a life of poverty after his mother dies. As a result, Owen is forced to live on the street eventually turning to a life of crime. Owen is eventually reformed, however, by the benevolent social worker Marie Deering (Anna Q. Nilsson). Also featured is a fire aboard an excursion ferry, much like the General Slocum disaster of 1904. Deering's choices perplex her beau, a district attorney (Harbaugh) who has declared war on the gangs.
In 1918, Fellowes took a break from the film business and joined the Siberian Expeditionary Force of the Canadian army. Once in Russia, he became quite ill was hospitalized.
By 1919 he had returned to America and his burgeoning film career. Lucile continued her stage career, and in 1921 the couple moved from Manhattan to a new house in the suburbs. Sadly, by 1928 they had divorced, possibly as a result of Fellowes following the movie studios when they moved from New York to California, while Lucile was committed to the New York stage. She often played screen roles, however, and was nominated for an Oscar.
Many of Rockcliffe's movies were filmed in the "silent" era and one of them, with Joan Crawford as co-star, has been classed among the ten most famous silent films.
A silent film is a film with no synchronized recorded sound (and in particular, no audible dialogue). Though silent films convey narrative and emotion visually, various plot elements (such as a setting or era) or key lines of dialogue may, when necessary, be conveyed by the use of title cards. The term "silent film" is something of a misnomer, as these films were almost always accompanied by live sounds.

During the silent era that existed from the mid-1890s to the late 1920s, a pianist, theater organist—or even, in large cities, a small orchestra—would often play music to accompany the films. Pianists and organists would play either from sheet music, or improvisation. Sometimes a person would even narrate the intertitle cards for the audience. Though at the time the technology to synchronize sound with the film did not exist, music was seen as an essential part of the viewing experience. "Silent film" is typically used as a historical term to describe an era of cinema prior to the invention of synchronized sound, however it also naturally applies to sound-era films such as City Lights, Silent Movie and The Artist which are accompanied by a music-only soundtrack in place of dialogue.
By 1929 the silent era was almost over and Rockcliffe's mystery-drama "The Charlatan" of that year was a "part-talkie." In some movies he played again, before the camera, his stage roles, such as in George Bernard Shaw's "Man and Superman." His skill in acting and his "ruggedly handsome" appearance made him a star, praised in 1925 as "one of the best actors on the screen today."
The primary steps in the commercialization of sound cinema were taken in the mid-to-late 1920s. At first, the sound films which included synchronized dialogue, known as "talking pictures", or "talkies", were exclusively shorts. The earliest feature-length movies with recorded sound included only music and effects.

The first feature film originally presented as a talkie (even though it only had some sound sequences) was The Jazz Singer, which premiered on October 6, 1927. A major hit, it was made with Vitaphone, which was at the time the leading brand of sound-on-disc technology. Sound-on-film, however, would soon become the standard for talking pictures. By the early 1930s, the talkies were a global phenomenon. In the United States, they helped secure Hollywood's position as one of the world's most powerful cultural/commercial centers of influence.
He worked for the major film studios and with stars of the day, appearing with the Marx brothers in one of his last films, "Monkey Business," released in 1931.
Monkey Business is a 1931 American pre-Code comedy film. It's the third of the Marx Brothers' released movies, and the first with an original screenplay rather than an adaptation of one of their Broadway shows. The film also features Thelma Todd, Harry Woods and Ruth Hall. It is directed by Norman Z. McLeod with screenplay by S. J. Perelman and Will B. Johnstone. Much of the story takes place on an ocean liner crossing the Atlantic Ocean.
Rockcliffe was known for his charm and wit and for his dedication to acting but his philosophy was not to take himself very seriously, and he worked, apparently, only when he needed money. He  appeared in over 60 films from 1915 to 1934
After starring on stage and screen for more than three decades he retired from the profession in 1935 and after his death in California in 1950 his body was returned to Ottawa for burial in Beechwood. Lucile Watson died in New York in 1962. Like Rockcliffe, she had spent much of her early life in Ottawa and together they may be named as some of Ottawa's stars of stage and screen.
Read these next