New partnership aims to ignite the spirit of Remembrance in the hearts of young Canadians
As fewer Second World War veterans remain, three national charities band together to educate youth about safeguarding the memory of veterans
                     OTTAWA, Nov. 5, 2021 - Today the Beechwood Cemetery Foundation, the Juno Beach Centre Association (JBCA) and the No Stone Left Alone Memorial Foundation (NSLA) announced a new collaborative partnership focused on empowering young Canadians to remember and commemorate the service and sacrifice of Canada's military, past and present.
Preserving the legacy and honouring the courage and sacrifices of the courageous men and women who put their lives on hold – or sacrificed them entirely – for Canada is a purpose shared by all three partner organizations. Working together to inspire educators and students to take up the torch of remembrance in meaningful ways will be the cornerstone of the partnership and a way to expand each organization's impact.
"This partnership is about the power of collective action," said historian Alex Fitzgerald-Black,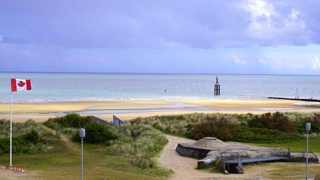 Executive Director of the Juno Beach Centre Association, which operates the Canadian memorial and museum on the D-Day landing beaches of Normandy. "Generations of Canadians have selflessly and voluntarily stepped forward and answered the call to serve their country. During the Second World War, over 1.1 million Canadians served, going to war to defend the world from tyranny and oppression. The values demonstrated by those men and women are a testament to the shared values Canadians still hold dear today: democracy, morality, humility, courage, service and peace. It's important to pass this legacy down to younger generations, to help them understand the sacrifices made so that we can enjoy the privileges we have today."
Canada has a proud and rich history of military service that spans well over 150 years. Remembrance Day, which originally commemorated the end of the First World War on November 18, 1918, now officially honours all Canadians who have served with, or are currently serving members of the Canadian Armed Forces, the Royal Canadian Mounted Police (RCMP), the Merchant Navy and Reserves.
Canada's oldest living veterans are the last remaining men and women who served during the Second World War. It was this generation of veterans, including her own parents that inspired founder Maureen Bianchini Purvis, and her daughters to found their unique charity, No Stone Left Alone. Wishing to give students the chance to participate in authentic, hands-on acts of Remembrance as a way to honour Canada's veterans and war dead, NSLA works with schools and cemeteries across the country, including Beechwood, to have students place poppies on veteran headstones every November.
"Each of our organizations has the aspiration to make a real difference, and sees the inherent value of  helping children and youth deepen their understanding and compassion for all who served, serve and will serve," said Michelle Koch, National Coordinator for NSLA. "When young people connect to veterans or fallen soldiers personally, through placing a poppy on a headstone, visiting a memorial site, or learning about Canadian history in school, they develop not only a fundamental understanding of sacrifice, gratitude and peace, they also gain strong citizenship values and a sense of leadership. These are principles that empower children with the knowledge and tools to succeed. When our youth succeed, our communities succeed."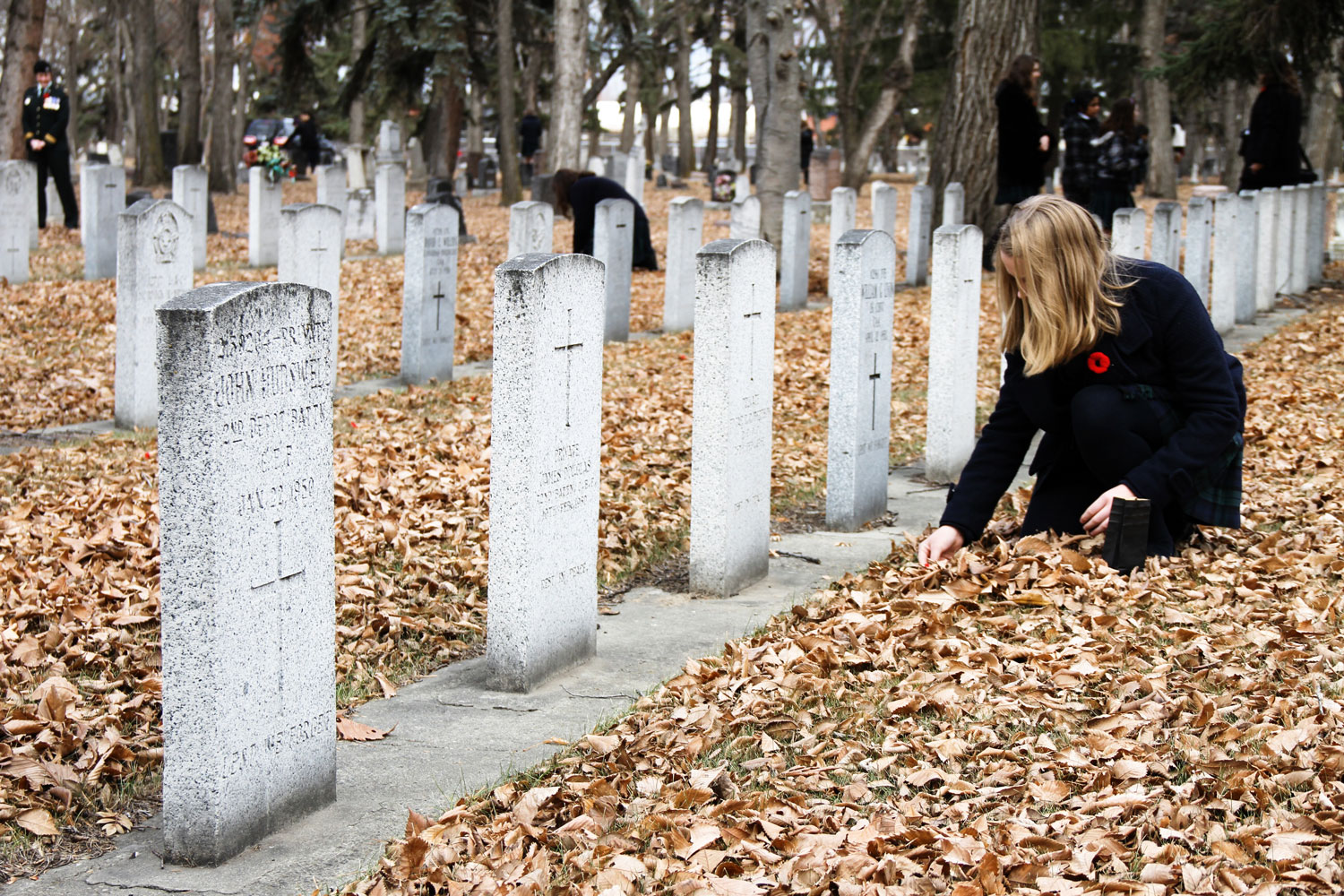 In effect Second World War veterans have, in recent years, become the face of Remembrance in Canada at annual ceremonies, selling poppies in their communities, or advocating for veteran services. However, this is rapidly changing as more Second World War veterans pass away every day. This reality drives home the importance of educating youth about the courageous service of Canadians not much older than themselves whose footsteps have been followed by the modern veterans who have stood for Canada in the decades since.
Beechwood Cemetery in Ottawa is home to over 7,000 military headstones dating all the way from the War of 1812 to modern day. They represent all branches of the military, in times of war and peace, including more recent conflicts in Afghanistan and the Middle East.
"The courage and determination embodied by the men and women who served in the First and Second World Wars symbolizes so much of what we as Canadians take pride in. At Beechwood, I've had the privilege of attending many commemorative ceremonies over the years and I have witnessed the powerful ways participating affects young Canadians," said Nick McCarthy, Director of Marketing, Communications and Community Outreach at the Beechwood Cemetery Foundation. "Joining forces to bring this knowledge and these formative experiences to students, our organizations will be able to reach so much further beyond what we could accomplish alone. Remembrance is bigger than one person, one organization. We truly believe that Remembrance is a responsibility for all Canadians, which is why we are so excited about this partnership. The more children and youth there are who actively promote Remembrance in their own lives, the more we can ensure our veterans and those who have fallen in the service of Canada are never forgotten."
- 30 -
About Beechwood Cemetery
Beechwood is the National Cemetery of Canada and is the home of the National Military Cemetery of the Canadian Forces, National RCMP Memorial Cemetery, the Ottawa Police Service Memorial Cemetery, the CSIS Cemetery and many more organizations and religious groups. Beechwood has been proudly serving Canada since 1873. Beechwood Funeral, Cemetery and Cremation Services is owned by The Beechwood Cemetery Foundation and operates on a not-for-profit basis. The Beechwood Cemetery Foundation was created for the purpose of safeguarding Beechwood's future and increasing public awareness of Beechwood, as well as the important historical persons buried within it. www.beechwoodottawa.ca
About the Juno Beach Centre

The Juno Beach Centre (JBC) is a permanent memorial to all Canadians who served during the Second World War. Built by veterans on the stretch of beach in Normandy, France, where 14,000 Canadians landed on D-Day, it serves as a museum and cultural centre that tells the story of Canada's contribution to the Allied victory while giving international visitors a glimpse into contemporary Canadian culture. The Juno Beach Centre Association is the registered Canadian charity that operates the Juno Beach Centre. www.junobeach.org
About the No Stone Left Alone Memorial Foundation

No Stone Left Alone Memorial Foundation is dedicated to honouring and remembering Canada's veterans through our unique ceremony which provides students and youth with an authentic experience that creates knowledge, understanding and appreciation of those who serve and of the sacrifice of Canada's fallen. Each year students across Canada honour over 60,000 veterans by placing a poppy on their headstones, and the movement continues to grow – with the goal that one day there will truly be no stone left alone. www.nostoneleftalone.ca
Media Contact :
Kate Carlson
Media Relations, Juno Beach Centre Association
905-466-4500 | katecarlson@junobeach.org
Alternate Contacts:
For Beechwood Cemetery:
Nicolas McCarthy 
613-696-0112 | nmccarthy@beechwoodottawa.ca
For No Stone Left Alone:
Michelle Koch 
780-218-8804 | michellekb@nostoneleftalone.ca
Read these next