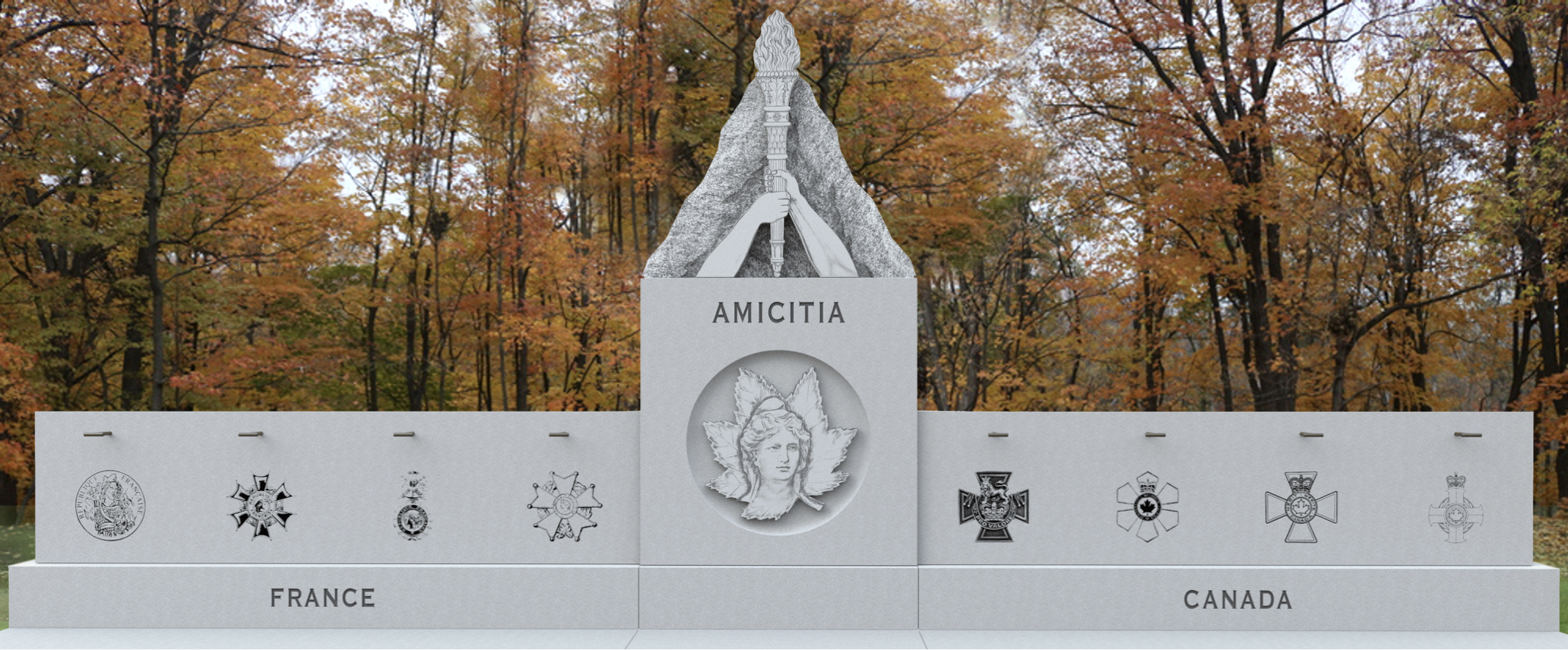 AMICITIA FRANCE-CANADA - A Monument born from shared history and heritage
"AMICITIA FRANCE-CANADA" is the Latin expression for "fraternal friendship France–Canada" and is also the name chosen for the monument being planned in Ottawa to recognize the more than four centuries of common history and heritage and over 90 years of official diplomatic relations between France and Canada.
Located in historic Beechwood Cemetery – the national cemetery of Canada – this monument will be a living testament to the countless French communities and Canadians from sea to sea to sea who have and continue to support, contribute and enrich the lives of so many others all around the world during times of war, conflict and peace. France and Canada continue their commitment to work jointly all around the world in military and police conflicts such as fighting terrorism in Afghanistan, fighting drug interdiction in the Caribbean and conducting peace keeping and making operations in remote and conflicted regions.
As well, our close cooperative relationship has led to important advances and contributions with considerable impact over the years in the fields of education, research, technology, justice and culture. It is through our long-lasting historical, cultural, economic and scientific ties – as well as our desire to achieve common goals, gender equality and democratic legitimacy – that we continue to build and solidify our fraternal friendship.