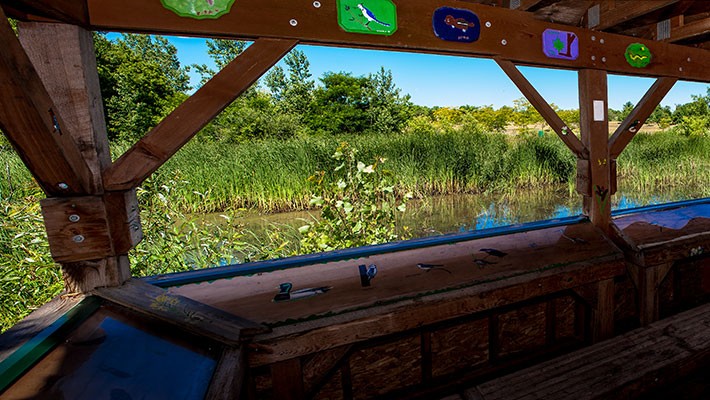 The Macoun Marsh continues to be an inspiration to all those who visit. The seasonal changes are rich with life and colour. The end of winter is by far the most dramatic change of the year. From March to May the climate transforms from a white wonderland to a lush green forest. Baby animals start emerging from their nests or dens and butterflies are again on the wing.
COVID has been difficult for all teachers including outdoor educators like myself. It feels like forever since I brought a group to the marsh to observe wildlife. I have been fortunate to have found a way to engage young minds in the world of nature. Creating virtual tours for Youtube has been a welcome challenge and the students seem to enjoy the experiences. The videos show me as their guide as we explore under rocks or keep an eye on the sky for birds of prey.
Every virtual trip is different. One highlight for me was when a witnessed some wild turkeys leaping into the air and grabbing berries from a circle of ornamental fruit trees. These birds are very comical to watch and I am glad I was able to record their antics into one of my videos. The early winter is also a time when Bohemian waxwings make their way through our region. If you are lucky you can witness hundreds of these birds in flight.
I look forward to spring and summer. Every year is completely different and while many of the players are the same, the interactions between species are always entertaining.
Read these next