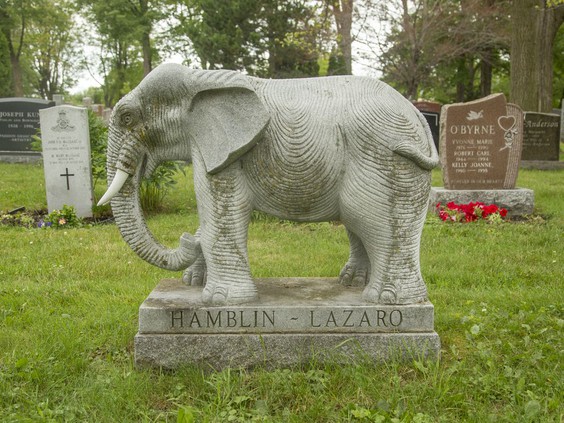 A look at changing traditions in headstones
It took a lifetime, but there's a golfer in the Cornwall area who eventually reached the pinnacle of achievement — sort of.
"Finally, six under," his headstone reads, a waggish concluding remembrance and tip of the cap to the immortal crowd of spectators cheering from the fringe of some otherworldly 18th green.Patrick O'Shaughnessy, who crafted the golfer's marker, recalls, too, a scene he engraved on the headstone of an avid but largely unaccomplished angler. "The guy was a terrible fisherman," he says, "but he loved fishing, so we did a fishing scene where the hook wasn't in the fish's mouth."
In Petawawa, meanwhile, a not-altogether-uncommon epitaph that O'Shaughnessy engraved reminds visitors, "I told you I was sick." Sometimes, the true message is hidden.
O'Shaughnessy, who owns the century-plus-old Laurin Monuments in the ByWard Market, confesses he only discovered the hidden wordplay in a poem written by an estranged widow after he installed her husband's headstone in a Montreal cemetery.
Read these next