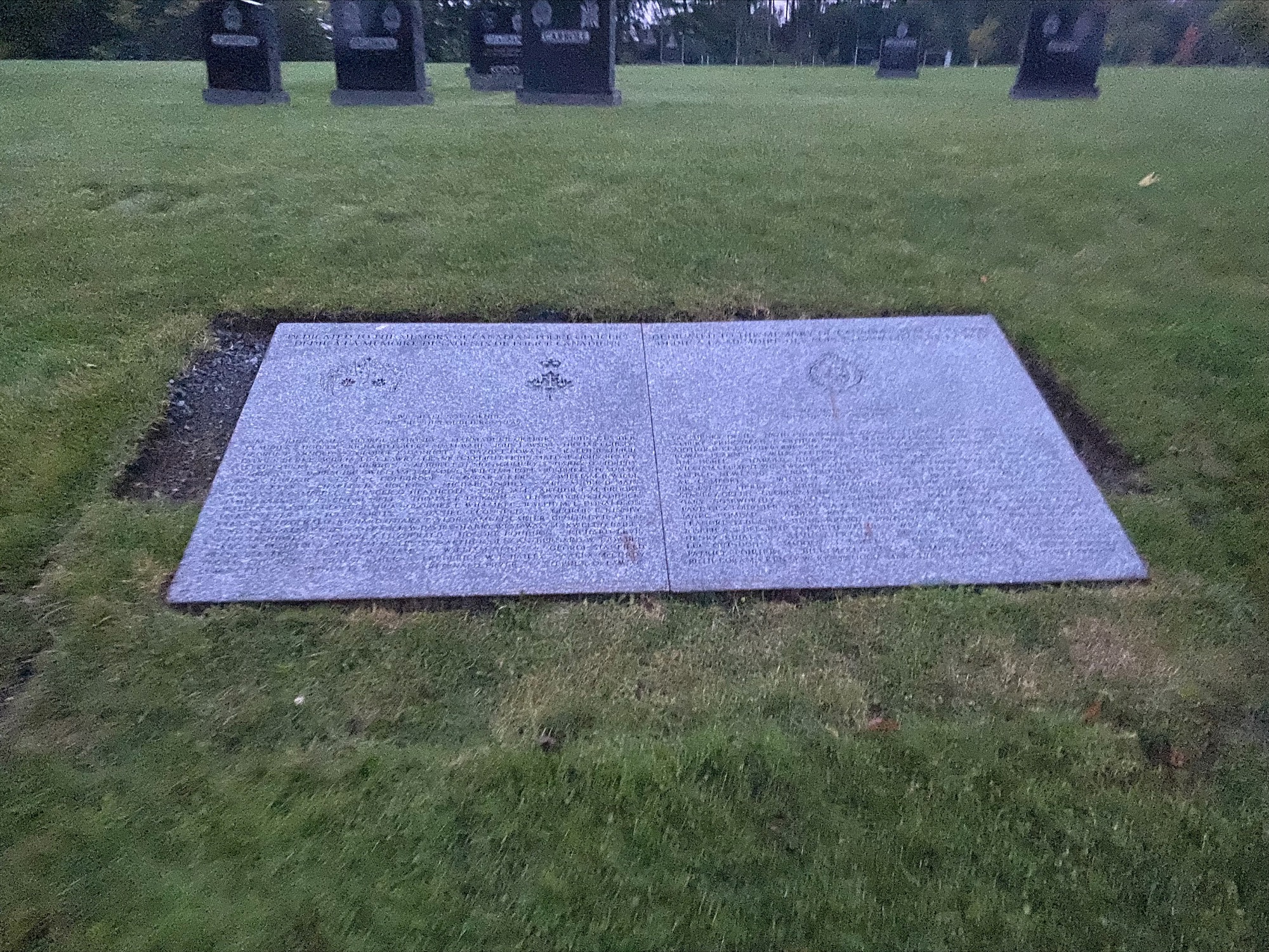 Historic Canadian Police and Peace Officers' Memorial tablets

The Canadian Police and Peace Officers' Memorial (CPPOM) is proud to partner with Beechwood Cemetery to display these historical, decommissioned granite tablets etched with the names of police officers who died while in the service of their communities.

The Memorial has its roots in the line-of-duty murder of rookie Ottawa Police Constable David Kirkwood on July 11, 1977, when local officers sought a meaningful way to memorialize a fallen colleague. Thus, began the tradition of commemorating the loss of a police or peace officer on Parliament Hill.

On March 22nd, 1994, Prime Minister Jean Chrétien joined more than 700 police officers and relatives of slain officers behind the Center Block on Parliament Hill where the stones were unveiled at the base of the newly renovated Summer Pavilion. The stones contained the names of 227 officers killed in the line of duty
since 1879. Two additional stones were also erected; one for Peace Officers who died in the line of duty and another explaining the Pavilion's history.

In 1995, the Honour Roll was expanded to include the names of slain officers from other Canadian Law Enforcement Agencies, including the Departments of Natural Resources, Customs and Excise, Fisheries and Oceans, Conservation and Corrections.
On September 24, 1998, the Government of Canada officially proclaimed the last Sunday of September of every year as Police and Peace Officers' National Memorial Day.

In announcing the commemorative day, the Solicitor General of
Canada stated that: "A formal, national Memorial Day gives Canadians an opportunity each year to formally express appreciation for the dedication of police and peace officers, who make the ultimate, tragic sacrifice to keep our communities safe."

In 2000, these original tablets were replaced on Parliament Hill with a new acrylic honour roll, commemorating fallen police and peace officers throughout Canada's history.

The Official CPPOM monument tablets reside at the Summer Pavilion, behind the Parliament Buildings, overlooking the bluff with a direct view toward the west and the Supreme Court of Canada.