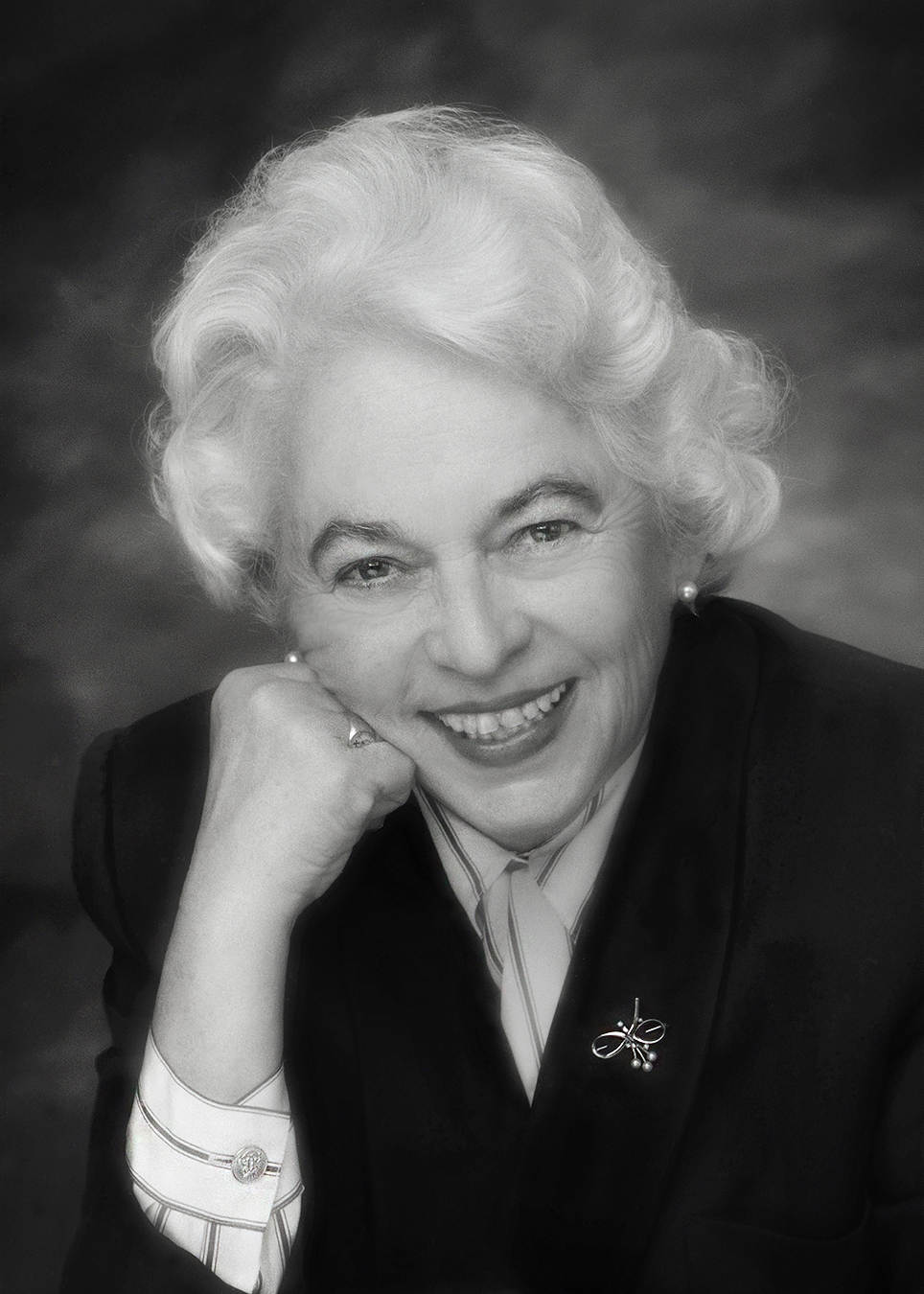 Grete Hale (1929-2022): 'Baker's daughter' was Ottawa's legendary business leader and a philanthropist
Grete Hale, who died Oct. 28 at age 93, was the second of Ottawa's legendary "Three Sisters".
"I love the sound of the telephone," Grete Hale wrote in her 2011 memoir, Baker's Daughter: The story of a long, rich and very Canadian Life. "I never know what voice — with what request, challenge or news — will be on the other end."
Sometimes the voice would be that of a prime minister (likely a Conservative one) or a prime minister's wife. Or maybe the governor general. Or the mayor. And the challenge was usually a request for Hale to do something to make her city better, her country better, the world better.
Hale, who died Oct. 28 at age 93, was the second of Ottawa's legendary "Three Sisters", the daughters of Cecil Morrison, the baker of her memoir's title and co-founder of Morrison Lamothe Bakery.
The eldest, Jean Pigott, was a businesswoman, member of Parliament and chair of the National Capital Commission who died in 2012.
The youngest is Gay Cook, a former food writer for the Ottawa Citizen. Hale would become a pioneering businesswoman as president and chair of the board at Morrison Lamothe, and a tireless philanthropist and cheerleader for her city.
"She was a wonderful, wonderful human being who came from a remarkable family," said Ottawa Mayor Jim Watson, who had tea with Hale about a month ago at her retirement home.
"She was a very inquisitive individual. She wanted to know how things were going and what I thought was going to happen with the election." Visiting her Fuller Street home, Bayne House, said to be Ottawa's oldest house, was like stepping into history, Watson said.
"It was like a living museum of Ottawa. There was the knife the Queen used to cut the cake (the massive 1967 Centennial cake on Parliament Hill baked by Morrison Lamothe). There was a chair that Sir John A. Macdonald used when he was prime minister. They were so very proud of their country and their city." Maguerite Ann Hale was born in Ottawa on May 11, 1929.
Her first name was too much for her little sister to manage, so at a young age and for the rest of her life she would be known as Grete. She graduated from Carleton University in 1954 with a degree in journalism and in 1957 married Reg Hale, 18 years her senior, whom she had met through her work in the social movement Moral Re-Armament.
She joined Morrison Lamothe in 1966, became president in 1979 and chair of the board in 1989. She oversaw production of the Centennial cake, which stood 20 feet tall, was slathered in 700 pounds of icing and fed the 40,000 Canadians who came to Parliament Hill for the country's birthday bash.
Morrison Lamothe eventually moved its production to Toronto, though its head office remains in Ottawa. Today it's perhaps best known for its frozen baked goods, including supplying McDonald's with its apple pies.
But it's not for her baking that most people will remember Grete Hale. Her business acumen and her involvement in charities and as a director on numerous boards is what earned her the Order of Canada in 2006.
She was governor of the University of Ottawa, president of Beechwood National Cemetery and honorary colonel of the Governor General's Foot Guards, the first woman to do so. She had honorary doctorates from uOttawa and Carleton, and honorary life membership for CANHAVE Children's Centre and the Community Foundation of Ottawa, both of which she helped found. "There is only one thing I ask of you, and that is to be contributors," was her father's deathbed message to his daughters, she wrote in her memoir. None of her contributions were closer to her heart than the Community Foundation of Ottawa.
Bibi Patel, a former vice-president of the foundation who retired last year, knew Hale for more than 20 years. She called Hale the foundation's "North Star".
"She had that knack of being able to juxtaposition where we are now and where we were when we started it. I loved that about her," Patel said. "She would tell a story and we would all stop dead in our tracks at the board meetings just to listen to her, no matter how long the story was going to take. They were always so informative and instructive.
"For me, she was that voice from the past who could put things in context. And she was always so delighted in the new and different things we were doing." Hale was immensely curious, always asking to learn more about someone's experiences.
"For all the richness of her own life, she was so transfixed by other people's lives," Patel said. "It was a lovely thing."
And what a rich life it was. Former Pakistan prime minister Benazir Bhutto and Russian cosmonaut Alexei Leonov, the first person to walk in space, were among the people she knew and entertained. Yousuf and Estrellita Karsh were guests at Bayne House, and once, at the request of Maureen McTeer, wife of former prime minister Joe Clark, Hale hosted a dinner party for the spouses of world leaders, much to the consternation of the RCMP's security detail.
"She was very committed to the community. And her religion was very important to her. She was always very conscious of being out there in the community and 'getting her hands dirty,'" McTeer said.
Grete and Reg never had children of their own, but for most of her adult life lived in Bayne House with her parents and later, her sister, Gay. Jean and her family lived next door. Nephew David Pigot said Grete was "warm and maternal" who often looked after her sisters' children, David, John and MJ Pigott, and Don and Kelly Cook.
"The five of us are more like siblings than cousins and we all thought of Grete as our "Other Mother" as she filled in when our mothers Jean and Gay were working," David said in an email. "It may not have been a conventional family to grow up in, but in reflection, I would not have wanted it any other way."
In recent years, the two surviving sisters, Grete and Gay, shared a suite together at the Rockcliffe Retirement Residence. The pandemic made for trying times.
"COVID was the last straw for her," McTeer said. "She usually would go out every night of the week to another fundraiser or event. The lockdown was very, very hard on her."
A book of condolence for Grete Hale will be available at Beechwood National Memorial Centre from Nov. 21-25, with public visitation at the centre on Tuesday, Nov. 22 from 2-4 p.m. and 6-8 p.m., and on Thursday, Nov. 24 from 2-4 p.m. and 6-8 p.m. A memorial service will be held at the cemetery on Saturday, Nov. 26 at 1 p.m.
Donations in Grete Hale's memory can be made to the Ottawa Community Foundation's Margaret and Cecil Morrison Memorial Fund or the Beechwood Cemetery Foundation.
Read these next