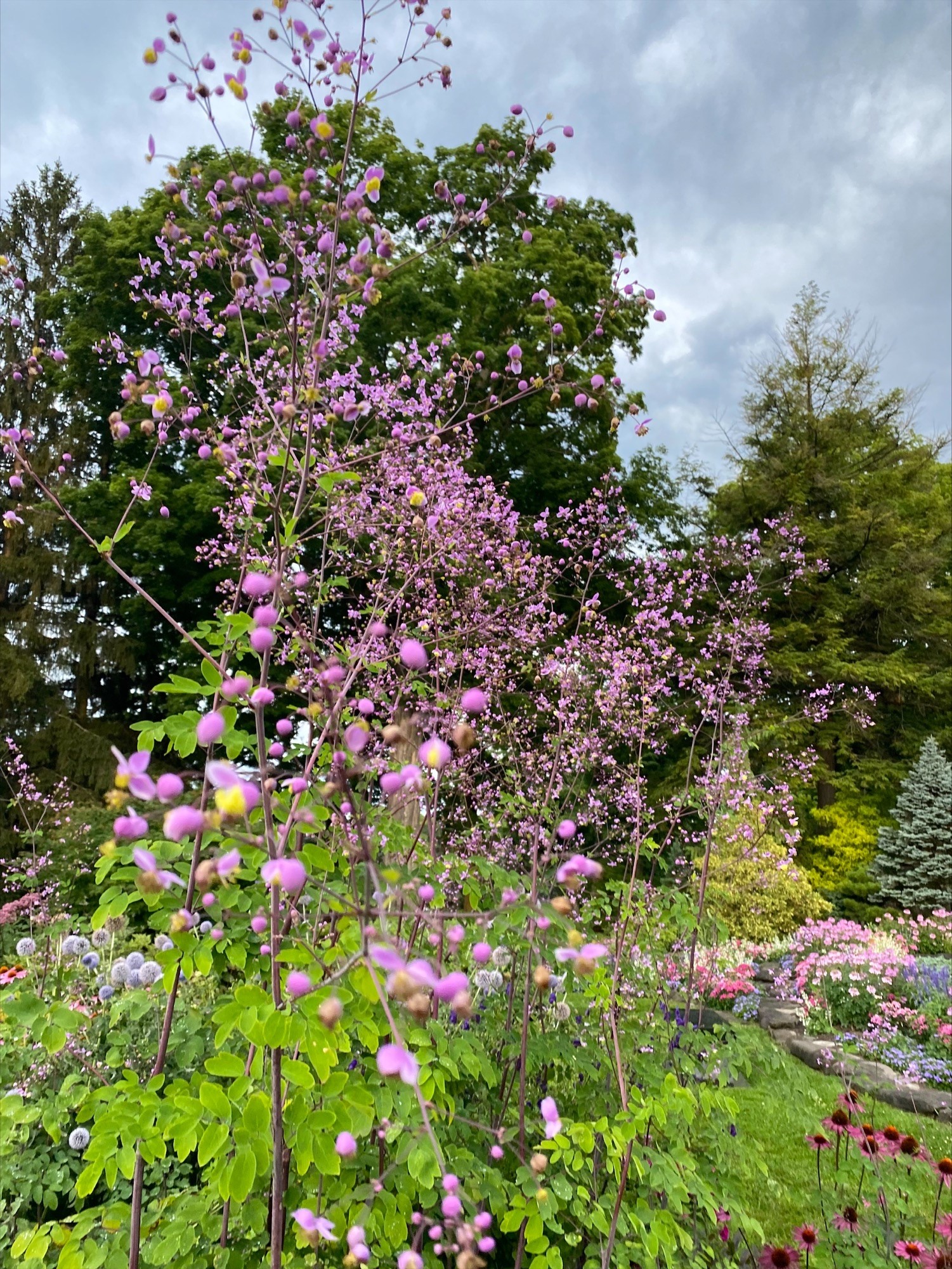 In the Gardens: Thalictrum delavayi, Chinese meadow-rue
Thalictrum delavayi is a species of flowering plant in the family Ranunculaceae native to Native to western China, where it occurs from Yunnan to Xizang, Sichuan and western Guizhou Provinces.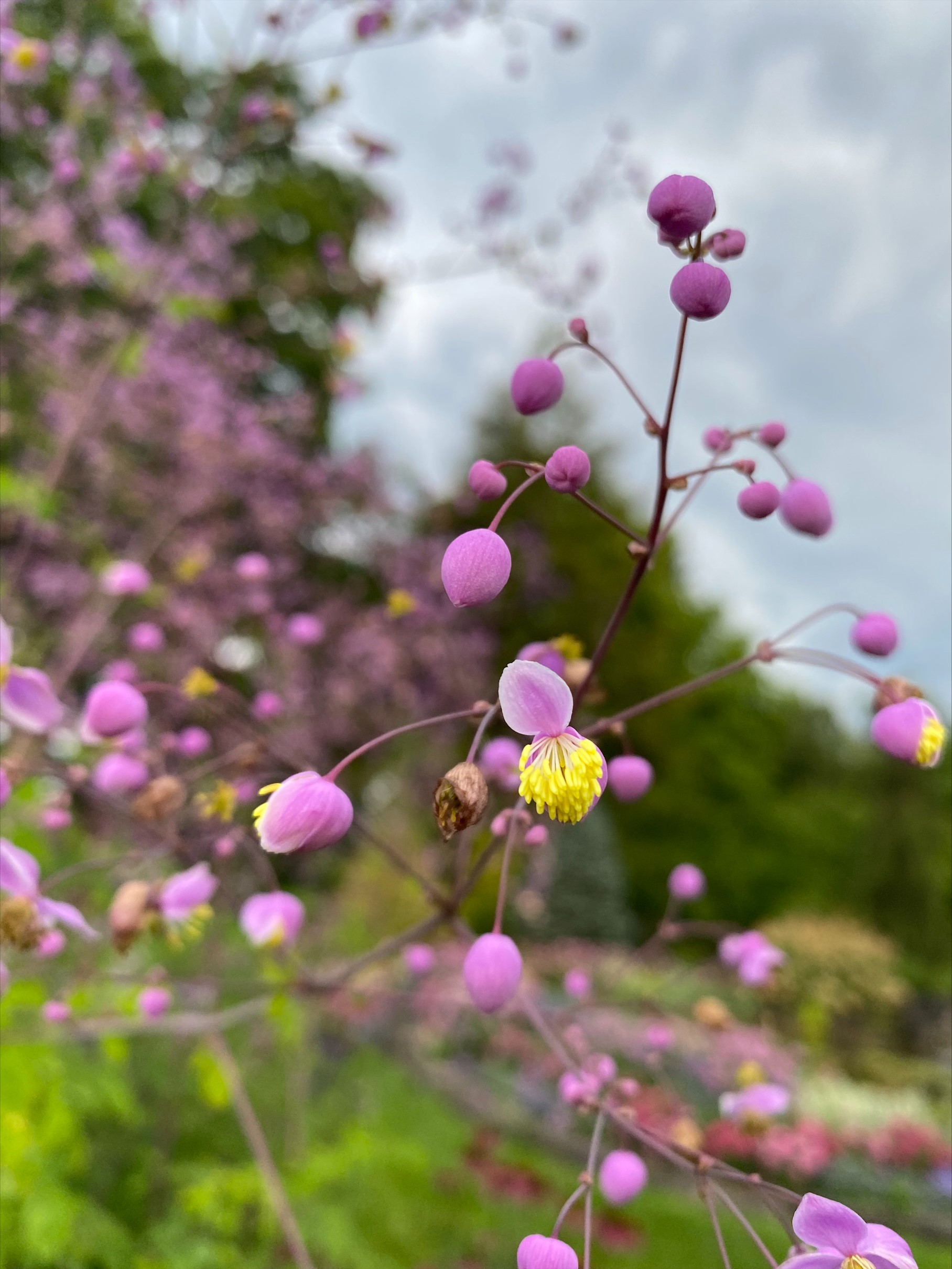 Growing to 1.2 m (4 ft) tall by 60 cm (24 in) wide, it is an herbaceous perennial. It thrives in hot and humid summers and can be placed in full sun. The Chinese meadow-rue will produce airy cloud-like lilac to white flowers from mid-summer to early autumn.
This plant provides a tall vertical accent to any garden and because of its overall construction with fine lines, tall and thin stocks, its can be place in front of shorter plants or added to the back to create a border to any garden.
Found in our Botanical Gardens, the Chinese meadow-rue have been a staple of these gardens and provide an appealing overall height to the garden. These flowers have grown quite well do to the heat of the summer and the ample rain in the mid to late spring. We have not seen this plant grow to this height at this point in the season.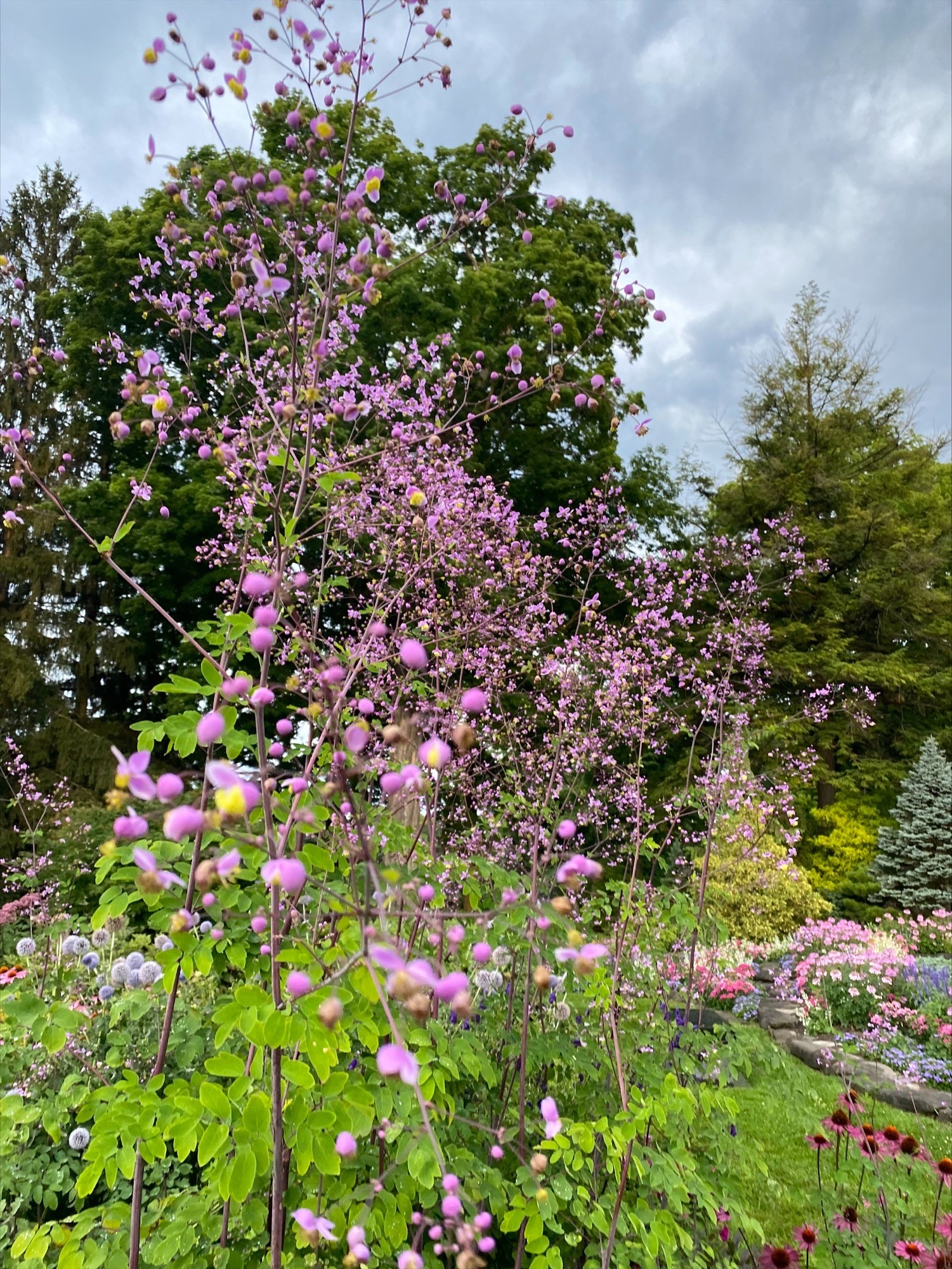 Read these next