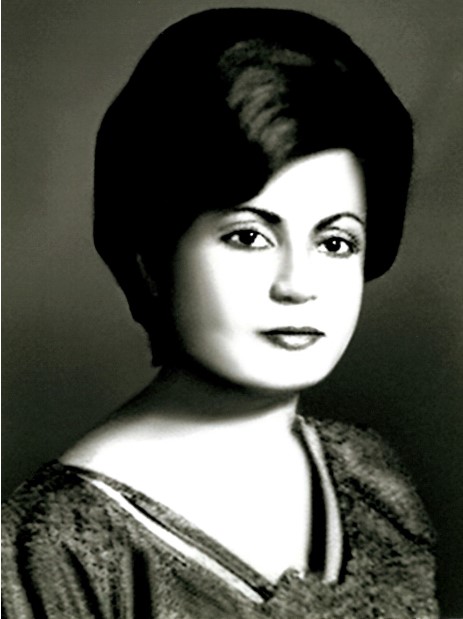 "For God so loved the world that he gave his only Son, that whoever believes in him should not perish but have eternal life." (John 3:16)
It is with great sadness that we announce the passing of Samia Hage on Tuesday, June 21, 2022, at the age of 82, after a brief illness and with her family by her side. Predeceased by her parents, Najib and Rose Abboud. Beloved wife of Saleem Hage. Loving mother to Rema Hage (Georges Jeha) and Rula Skaff (Walid). Dearest grandmother to Dr. Kadie, Kristiana and Karissa Jeha. Sister to Nicholas (Jeanette), Fadia (the late Abdallah Fayad), Antoine, Elias (Suzanne) and predeceased by siblings Shadia (the late Loutfi Hajjar), George (Alsace) and Rawia (Massoud Nahas). She will be missed by many friends and extended family.
Samia will be remembered as a dedicated Dragon Boat Team Member of Busting Out and travelled the world in support of breast cancer awareness and the numerous racing festivals they participated in. Our family would like to thank her teammates for always watching out for her during their practices and events.
We would also like to thank the staff at the Civic Hospital and her physician, Dr. Shamim Taherzadeh, for their compassionate care.
The family will receive relatives and friends on Thursday, June 23, 2022 at 10:00AM at St. Elias Antiochian Orthodox Cathedral - 2975 Riverside Drive, until the time of the Funeral Service at 11:00AM. Interment to follow at Capital Memorial Gardens Cemetery - 3700 Prince of Wales Drive.
In honour of Samia's wishes, please wear something with colour, to celebrate her life – she brought colourful joy to so many, let us send her off the same way.
In memory of Samia, donations to St. Elias Antiochian Orthodox Cathedral or to Breast Cancer Action would be appreciated.
Digital Guestbook
Carolyn Brennan
She was a great lady always with a smile and very kind
Jen Xiong
I've known Samia since 2017 when I joined Busting Out. I noticed her right away because she was the most hugged lady on the team. It feels like she has never missed a practice and she was the icon of our team. I remember her beautiful red dress and a perfect hairdo at our team's 20th anniversary tea party. She is such a warm and elegant lady and will be dearly missed by all of us.
Elaine Scarboro
I have very fond memories of being her boat mate and room mate at many Busting Out Ottawa competitions. She was a gentle, kind soul with a wonderful sense of humor. I cherish the photos of her at events to support BCA and the funny costumes she dressed up in. I've known Samia for 20 years and she hardly missed a practice, race or exercise class, that's dedication and she always had funny anecdotes to share with us.
Sandra Stafford
She was always cheerful and always had a smile, the team will miss her.
Pierre Aubry
Samia was hilarious! Still remember her negotiation skills in Shanghai! I was her unofficial bodyguard on so many trips . Chasing her down in the narrow streets of Jerusalem…
Nona
I met Samia a bit before 2000 at Breast Cancer Action. She was a rare , exceptional person, very good friend, really wonderful, warm, loving, giving, friendly, beautiful inside and out. Always smiling and helpful. She volunteered always for her church to raise money , had a deep, sincere believe in God, and also she participated actively in the Dragon Boat - Busting Out to bring awareness of the people with breast cancer. She was an example of determination, I was amazed how she could lift heavy weights during the strength exercise classes , although she wasn't too big. Never complaining, having humour and participating in all activities at BCA, at the Tai Chi classes and our little gathering/ celebrations together , enthusiastic and very active . She spoke dearly about her family , bringing sometimes even her grand daughter Karissa to the class to the joy of all the friends there ... She was a very precious part of our family at BCA, loved and appreciated by all. We will miss you dearly Samia! May you rest in peace! My thoughts and prayers are with you and your family!
Thérèse Levac
My sincerest condolences to all the family during this difficult time. As a friend of Samia in Tai-Chi classes. I shall remember her as a caring and lovely person. I am privileged to have known her.
Hassan & Sylvie Gawad and the Team at Quest PM.
Rema, George and family,
We are so sorry for the loss of our dear mother. We think the world of you and our entire team is standing by with love and support. Our heartfelt condolences are with you and your family.
Elisabeth Arbuckle
Samia was always ready with a hug and a welcoming smile. My condolences go out to the family that she was so proud of. She will be missed but she will be remembered with joy.
Wilda Hicks
Samia thanks for being in my life for over 60+ years. You and your family are gems and I am so fortunate to have worked with you oh so many years ago. My prayers for the family as they grieve the loss of such a wonderful soul. Much Love
Sign digital guestbook