Born Antwerp, Belgium September 17, 1955. Died Ottawa, Ontario November 17, 2022. Predeceased by her parents Harry (Ron) & Elizabeth (Betty) Clark and her brother Anthony (Tony) Clark. She was a dedicated Nurse for 44 years.  Working in various capacities from Civic Hospital, VON and ending at Community Care Access Centre. She was a LOVING Mother, Daughter and Wife. Leaving behind son Michael Bulger daughters Alison Bulger and Jennifer Martin. She will be missed by her family and many friends.  However, she will be missed most by her loving husband of 45 years Ray Bulger. The world has lost a great person and I have lost my best friend. 
Family and friends are invited to a memorial service at Beechwood, Funeral, Cemetery and Cremation Services (280 Beechwood Ave. Ottawa, ON) on Friday, November 25th, 2022 at 1pm followed by the inurnment.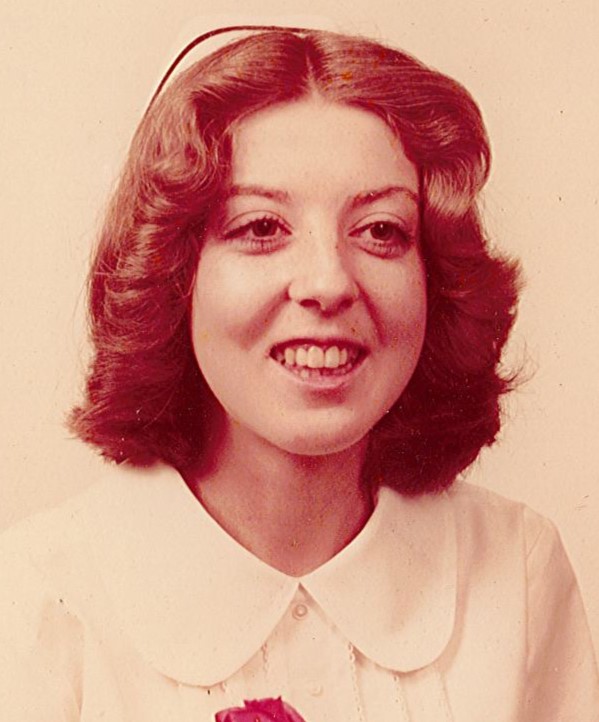 Digital Guestbook
Sister-in-law.. Debbie & Ron Fiske
Kathy has left a big empty space in Our Hearts... What a Wonderful Lady... You will be Missed ..Till we meet again..<3
Marlene McInnis
My heart is broken…. And feel so hurt for you Ray…
I know the heartbreak for sure
Bill and Linda Sanders
Our thoughts are with you and your family. Take care.
Mary Addison
Wish we could be with. Beautiful looking woman, you must be very proud, god bless her soul ❤️ xx
Jean Payette
So sorry for your loss.
I'm sure there are no words to describe your sorrow and I pray that with support of children, family and friends you will get through this very difficult time.
Bruce Wright
I only got to meet her twice for a very short time but both times she made me smile and laugh. No one will ever make me believe that she accidentally forgot to give you your golf shoes as we left for PEI. I know I'm my heart she just wanted to make you smile and give you another hug when we circled back to get them. I know she loved you deeply and that she knew you loved her as much.
Chris & Nathalie MacIntosh
Sincerest condolences Ray.
Terry Lapointe
Ray and family,,,, words cannot convey my sadness over your wife's passing… I will heed your advice and hug my wife, my kids and my grandchildren…as you know our thoughts and prayers are with you…. Terry L
Monique Edmond
I was so sorry for your loss Micheal, I am here for you,sending you love and hugs during this difficult time.let your tears flow with happy memories of your mom, thinking about you and sending my deepest sympathies and condolences to you and your family. MONIQUE.
Tony & Paula Henriques
Our condolences and heartfelt sorrow to the whole family. We hope that the wonderful memories help during this difficult time.
Sign digital guestbook