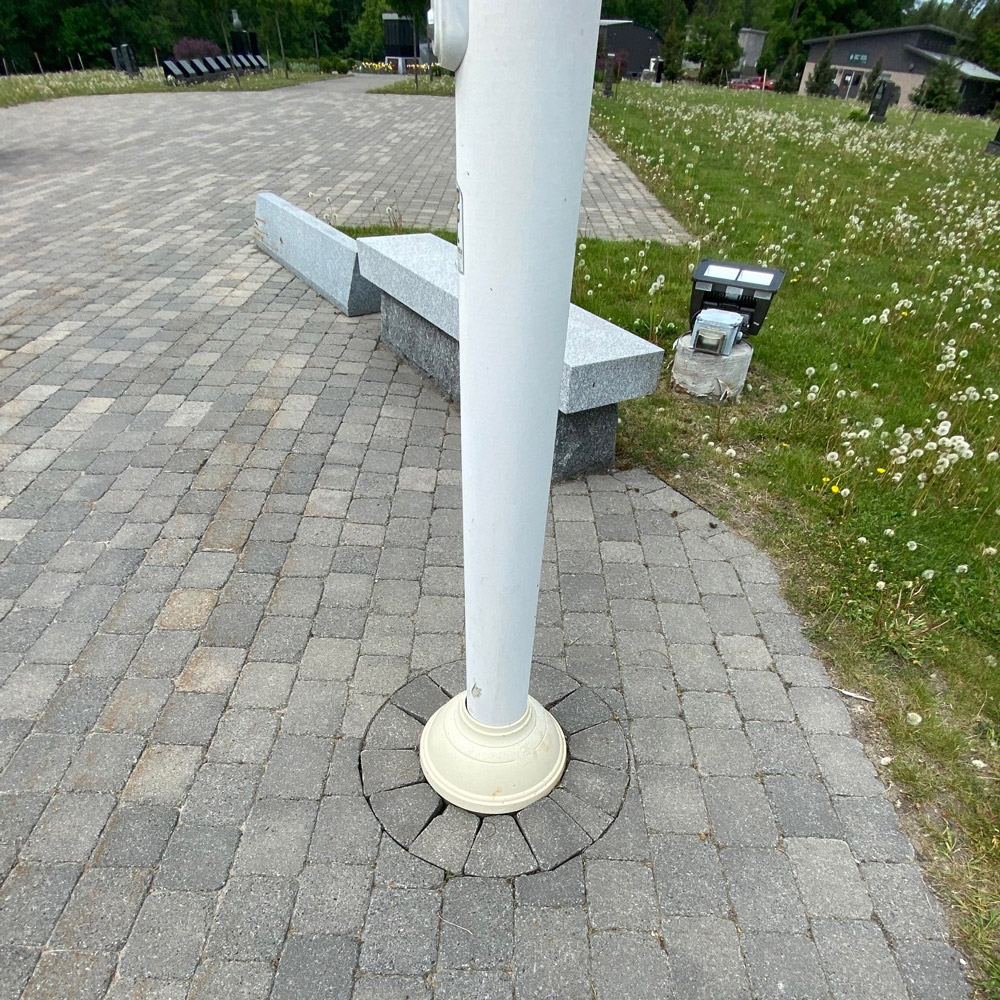 ---
The RCMP National Memorial Cemetery at Beechwood's flagpole play a vital service for every burial, memorial, and official ceremony. The flag is flown at half-mast as a sign of respect, commemoration, and mourning. This sponsorship provides a meaning way to support that initiative.
Recognition: A plaque will be placed at the base of the Canadian, RCMP or RCMP Veterans flagpole identifying your support. A RCMP Veterans Historical Wall Committee representative will contact you to confirm the plaque text.
Please note all inscriptions are subject to approval by the RCMP National Memorial Cemetery at Beechwood Fundraising Committee. All submissions will be validated by the committee and, if submission is rejected, sponsorship will be refunded.
Back to All Products