It is with great sadness and profound love that the family of Justin McAran Bourque announce his unexpected passing on 28 February, 2023 at the age of 33.
Adored son of Teresa and Daniel, loving partner to Gabrielle, caring younger brother to Alex (Catherine) and older brother to Jordan (Simone), and much loved Uncle Justin to Alyssa, Ayden, Dylan and his best friends' children. His loss will also be felt by his aunts, cousins, and group of deeply loved friends who made up his chosen family in Ottawa.
Joining the Black Watch (Royal Highland Regiment) as a primary reservist infantry at the age of 16, Justin forged his own path through his military career. Justin would go on to instruct many generations of reserve infantry first as a Master Corporal and then as a Sergeant. During this earlier part of his military career, Justin also served on Operation PODIUM at the Vancouver Olympics as well as Operation LOTUS to assist citizens with the devastating floods in the Montérégie region of Québec. Maturing as a soldier and leader, Justin would receive a promotion to Warrant Officer after completing the notoriously difficult qualification courses. Justin joined the Canadian Joint Operations Command (CJOC) in 2017 where he came to thrive as an analyst. In this capacity, Justin deployed as part of Canada's Operation PRESENCE to the United Nations Multidimensional Integrated Stabilization Mission in Mali (MINUSMA) in 2019, where he was stationed through the early days of the global pandemic; he went on to receive a Task Force Commander's certificate for his service. Not only was he held in high esteem for his excellent work ethic and ability, Justin's uncanny ability to source quality ingredients and prepare delicious meals for his Canadian and International colleagues helped him stand out as a leader and provider.
The definition of a foodie, Justin not only loved food, but also lived to create it – making his kitchen equal part laboratory, and rarely making the same thing twice (unless it was pizza). Often his first words in the morning were to announce the day's exciting meal plan. He was just as likely to invite you over for a pint of beer as to try his homemade butter, or often both! In seeking to expand his food horizons, Justin was experimenting as a novice gardener to grow his own fresh ingredients, and proudly supported local farmers by buying his meat fresh from the farm. Justin was also a true explorer and world traveler, having travelled to Ireland and Scotland with his brothers and parents while also eagerly pursuing any opportunity through work to travel to places such as Australia and Hawaii, and culminating with an unforgettable trip to Columbia this past fall with his partner Gabrielle. Besides food and travel, Justin was an avid lover of games – rarely missing a D&D session in the campaign he and his friends have been running for multiple years.
Warm-hearted, effortlessly funny, and relentlessly curious about anything and everything, Justin lived life with a rare spark. He seemed to approach life always with a child-like enthusiasm. In the time he was here, he truly lived – squeezing many lifetimes worth of adventures, antics and learning out of this one.
Justin leaves everyone who knew him changed for the better.
Family and friends are invited to celebrate Justin's life on Friday March 31st, 2023 at Beechwood National Memorial Centre, 280 Beechwood Ave., Vanier, ON K1L 8A6. A visiting hour for close friends and family will begin at 11:30AM, with the funeral service beginning at 1PM in the Sacred Space. A private interment at Capital Memorial Gardens, 3700 Prince of Wales Dr, Ottawa, ON K2C 3H2, will follow. In lieu of flowers, Justin's loved ones would like to honour his legacy of feeding people, with donations made in his memory to the Ottawa Food Bank: https://www.ottawafoodbank.ca/.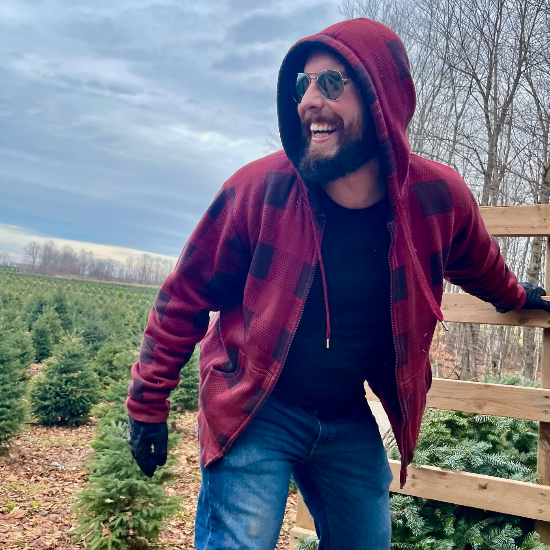 Digital Guestbook
Janice McAran
Love you so much Justin my beautiful nephew.Family gatherings will never be the same without you being there.Thank you for everything you did for me as well as many other people.We have lost such an amazing person.Thank goodness we still have memories of you no one can take that away from us.
Amanda Kitchen
I never had the opportunity of meeting Justin, but I know that if you loved him Gabby, then he must have been an absolutely amazing human being. The world has lost someone very special way too soon.
peter tedeschi
will never forget are camping trip with jess. My heart goes out to you for your loss
adina
I am so sorry for your loss. He certainly lived life. ❤️ my thought and prayers to the family.
Davida Syne
What a light of a human being. I have many fond memories of Justin. May his soul rest peacefully. He is an angel to all of you now. My heart is with the entire family. My deepest condolences.
Cristina Lodico
I just got news of Justin's passing. It brings me great sadness to hear Justin was taken away from us so early. I'll cherish the memories we had so long ago. My deepest condolences to his family, friends and partner. Justin will be missed dearly.
Julie Labrecque
My thoughts go out to Justin's family, he always spoke so fondly of all of you! He was an absolute ray of sunshine and will be missed ❤️
Guy Holmwood-Bramwell
My condolences to Justin's family. I got to know him while he played with the Ottawa Wolves rugby club. He was a great team member on and off the pitch, and will be missed.
Wayne Honsberger
Played rugby with Justin with the St Lambert Locks and Mtl Exiles. Loved by all his teammates nobody was more fun to share a beer. His loss has affected all of us. Are thoughts are we his family and friends.
We will miss him. Wayne
Hovig Maghakian
My condolences to Justin's family and partner. I had the honour of working with Justin at the Black Watch and still remember the day I proposed to my wife. It was at the mess and I had told Justin all about it, when I swung by and he saw me he had a huge smile and was about to congratulate us when I mentioned about "not having been to the mess yet". Almost spilled the beans right there. Great friend and colleague, we will miss him.
Sign digital guestbook