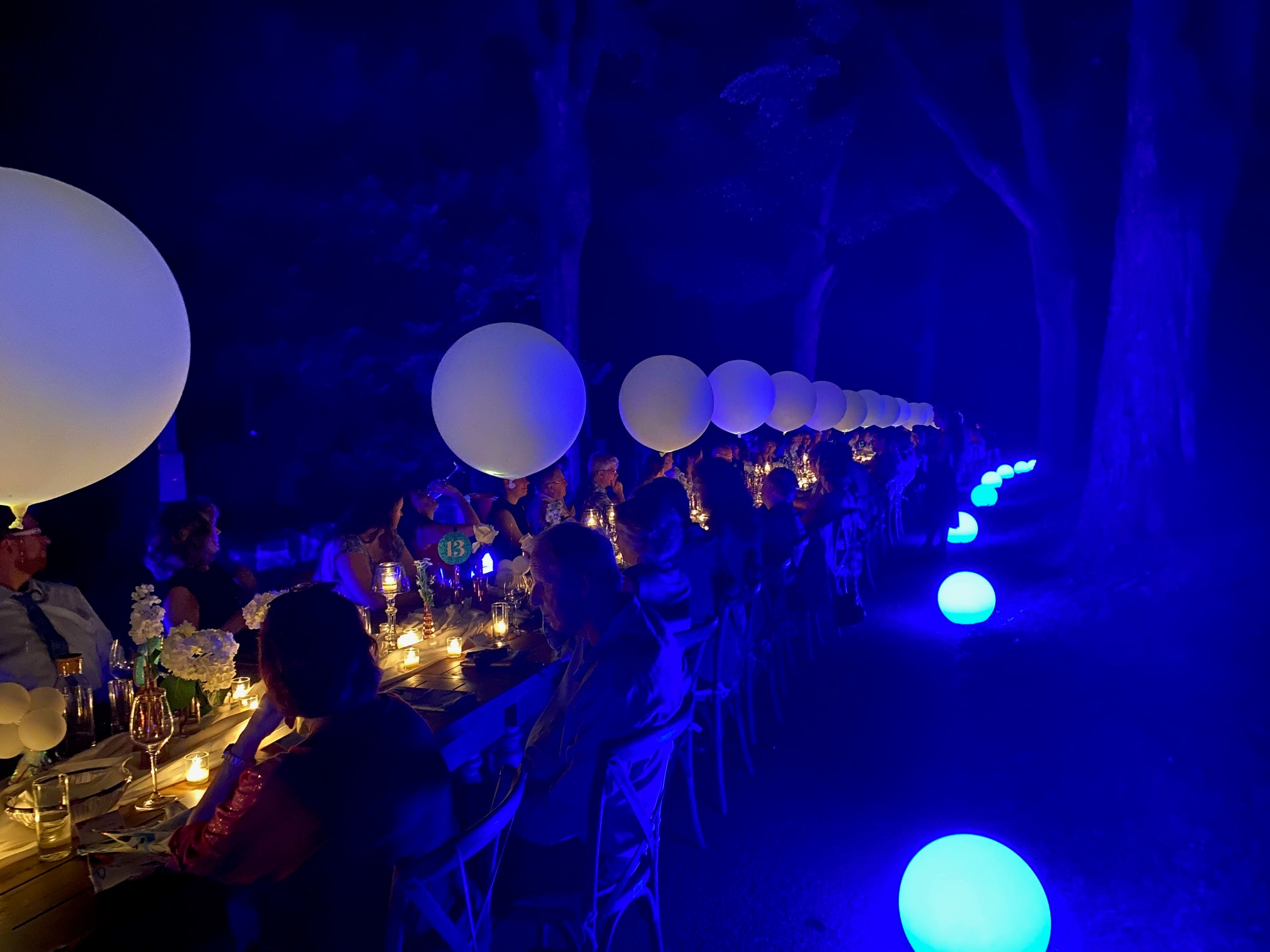 VANIER BIA AND BEECHWOOD CEMETERY RAISE $10,000 FOR ONTARIO'S MOST USED FOODBANK: PARTAGE VANIER
The Vanier BIA and the Beechwood Cemetery proudly announce that we raised $10,000 for the Partage Vanier Foodbank last night. This magical evening nestled in the heart of the Beechwood National Cemetery host 100 people, dinning "Al fresco" amidst the trees and souls.
Grandmother Irene of Minwaashin Lodge connecting participants in such a powerful way and Vanier resident Shawn Tavenier whose incredible voice elevated all our spirits on the procession.
Thank you once again to Mark Motors Group, Money Advisor, Chartwell New Edinburgh Square, Manzoor Sayed and Beechwood Cemetery for their very generous contributions that allowed us to donate $10,000.00 to the Partage Vanier Foodbank! What an incredible surprise to have hit such a great number!
Thank you to Chef Ross Fraser and the team at Fraser Café once again outdid themselves! Special thanks go out to Talhia of Reif Estates Winery who took on the challenges of this event with passion! The warmest of gratitude to Carole Saad and her team at Lou Lou Lounge for creating the magical atmosphere that evolved as the night fell. And to Jacobson's for providing such generous and wonderful gift bags! Thank you to all our sponsors who donated time, energy, products, and services too!
The last few years have been quite challenging for so many. Last night was a great reminder that when humans gather with the right intentions great things can happen!