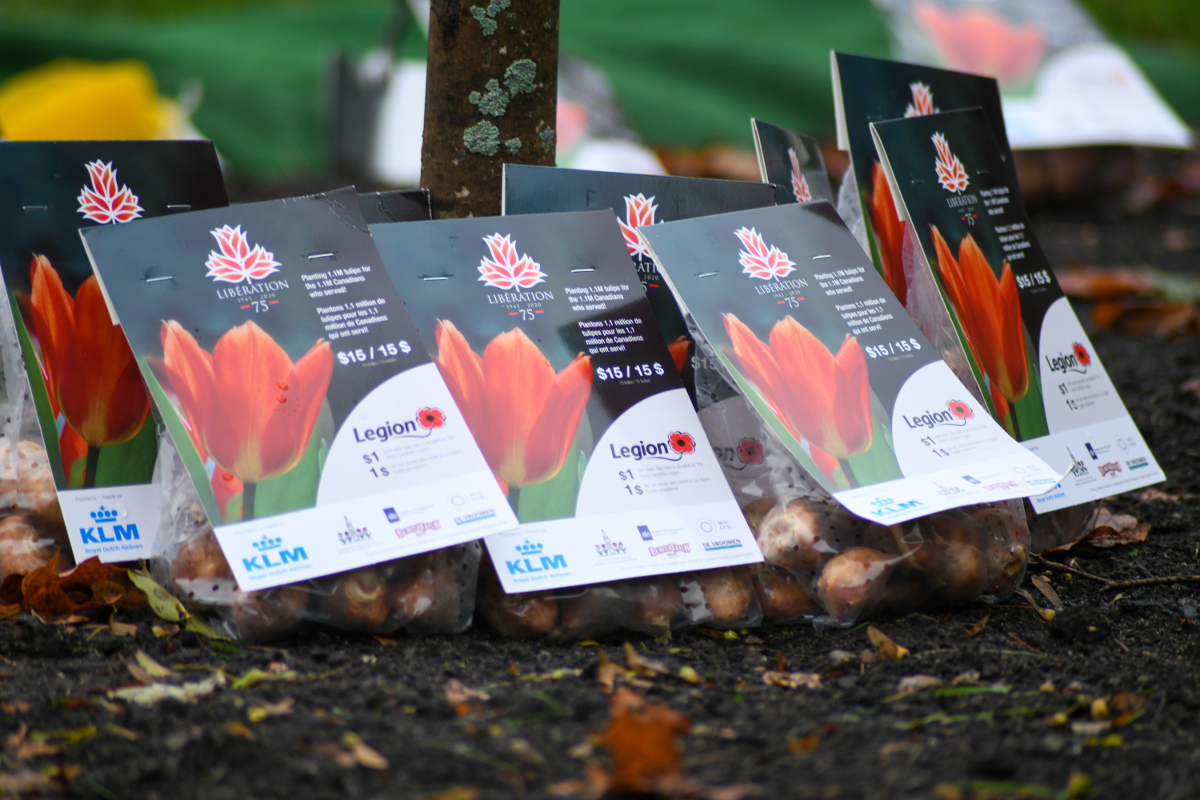 THE LIVING TRIBUTE GARDEN in Bloom
Originally planted on June 6, 2019, for the 75th anniversary of D-Day, the Living Tribute Garden is an outward commitment to educate, teach and share the stories of the past and to ensure that the sacrifice of all members of the Canadian Armed Forces and allied nations is never forgotten. The Living Tribute Garden is a partnership between the Embassy of the Kingdom of the Netherlands, the Canadian Tulip Festival, the Highway of Heroes Tree Campaign, Veterans Affairs Canada and Beechwood Cemetery.
On October 1, 2019, the day commemorating the 75th anniversary of the start of the Scheldt campaign, which led to the liberation of Holland and ultimate victory of the Allies, the Festival's special Liberation75 signature tulip was planted.
In early May, this bright orange tulip with crown-shaped petals will be blooming to display proud support of the Canadian Armed Forces, while honouring the fallen Canadians of the Liberation of the Netherlands.