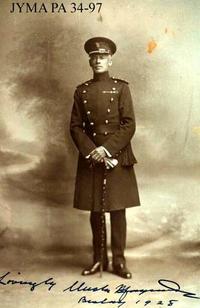 A life of military service: Samuel Maynard Rogers
Samuel Maynard Rogers was born in Plymouth, England on April 14, 1862, to Samuel Rogers and Elizabeth Maynard. He came to Canada with his parents in the late 1860s, and like many young men of his generation he was attracted to military life.
He joined the militia with the 43rd Regiment in the early 1880s and served as Staff Sergeant with the Ottawa Sharpshooters in the 1885 Rebellion. In 1895, he was called upon to lead a small contingent of militia to Low, Quebec to put down a tax revolt.
Duty called again at the outbreak of the South African War in 1899. Rogers commanded "D" Company, 2nd Special Service Battalion, 1889-1900. On 1 May, while participating in an attack on the village of Thaba Nchu, Rogers earned praise for keeping cool and steadying his men when they were shelled by Boer artillery.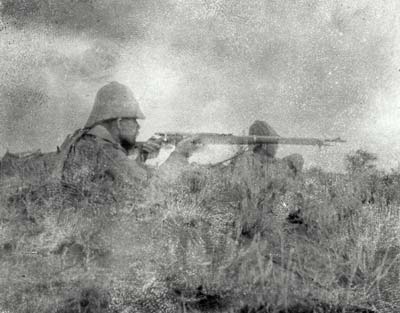 He served as commandant of the Canadian Depot in Cape Town before being released from active duty on 31 December, and was later awarded the Queen's South Africa Medal, with four clasps: Paardeberg, Cape Colony, Driefontein, and Johannesburg. From 1905 to 1907, he was chief staff officer in charge of the Rockcliffe military camp and from 1904 to 1910 he was Lieutenant-Colonel commanding the 43rd Regiment.
During the First World War, Rogers offered his services again and was appointed officer commanding the Ottawa Garrison and in this capacity, he was responsible for the celebrations marking the 50th anniversary of Confederation in 1917. In addition to his military interests, Rogers had several careers over the course of his long life. For many years, he was involved in the family undertaking business, and when asked about this, he would invariably answer that "he followed the medical profession."
Prior to the First World War, Rogers was appointed the first permanent superintendent of Jasper Forest, later Jasper National Park, and when not involved in military matters, he sold insurance. Rogers, long associated with Canada's military history, lived to see the outbreak of another world war; he died at Ottawa on June 30, 1940.
Read these next