An International Economist and Agricultural Development Leader: Desmond Doran
Desmond Doran
Sec 34, Lot TG168, Grave 2
Desmond Doran was born in Lacovia, Jamaica, on January 3, 1936 to Daisy Marcella Doran and Basil Edward Doran. When Doran was 12 years old, he won a scholarship to Jamaica College in Kingston, at that time the top secondary school in Jamaica.
Graduating from the Ontario Agricultural College, now part of the University of Guelph in 1960, he then attended McGill University, where he completed the coursework for a PhD in economics. Doran met his future wife Joni in 1959, however he needed to leave Canada to pursue graduate studies at the University of California at Berkeley. He missed Joni so much that he proposed to her on the phone, and they married in Guelph, Ontario, on December 23, 1961 before moving to Vancouver, British Columbia.
Starting his career, Doran worked as a researcher at the University of British Columbia and then as a professor at both Bishop's University in Lennoxville, Quebec, and the Nova Scotia Agricultural College in Bible Hill, Nova Scotia.
He then transitioned to be an economist at Agriculture Canada in Ottawa for 23 years. Doran held two international positions - working on a, and working on UN (IFAD) projects in the Caribbean, based in Rome, Italy.
Doran was also on serval committees, such as the Ottawa Police Services Board, the Canadian Race Relations Foundation, the Council on Aging of Ottawa, Correctional Services Canada - Regional Ethnocultural Advisory Committee, the City of Ottawa's Equity and Diversity Advisory Committee, the Community Council for Ethnocultural Equity of the Ottawa-Carleton District School Board, the Ottawa-Carleton Immigrant Services Organization, or the Jamaican Ottawa Community Association.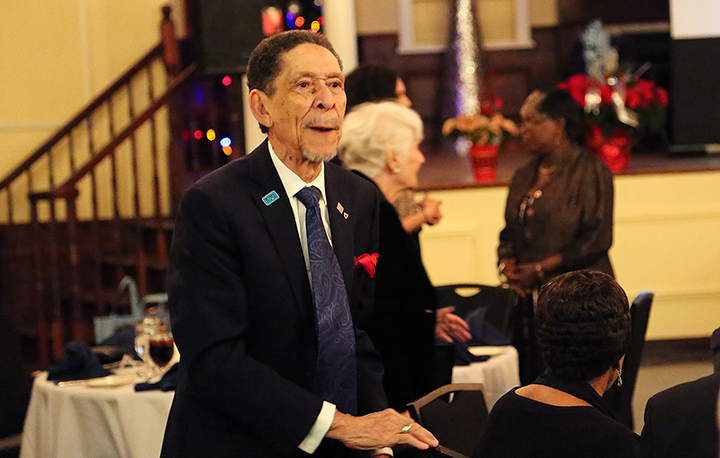 In 2012, he was honoured to be awarded the Queen Elizabeth II Diamond Jubilee Medal. His lifetime of service to Jamaica was recognized in 2018 when the Prime Minister of Jamaica bestowed upon him the Prime Minister's Medal for Appreciation of Service to Jamaica, at a ceremony full of pomp and circumstance in Kingston, Jamaica.
Desmond Duran passed away on May 18, 2020.
Read these next