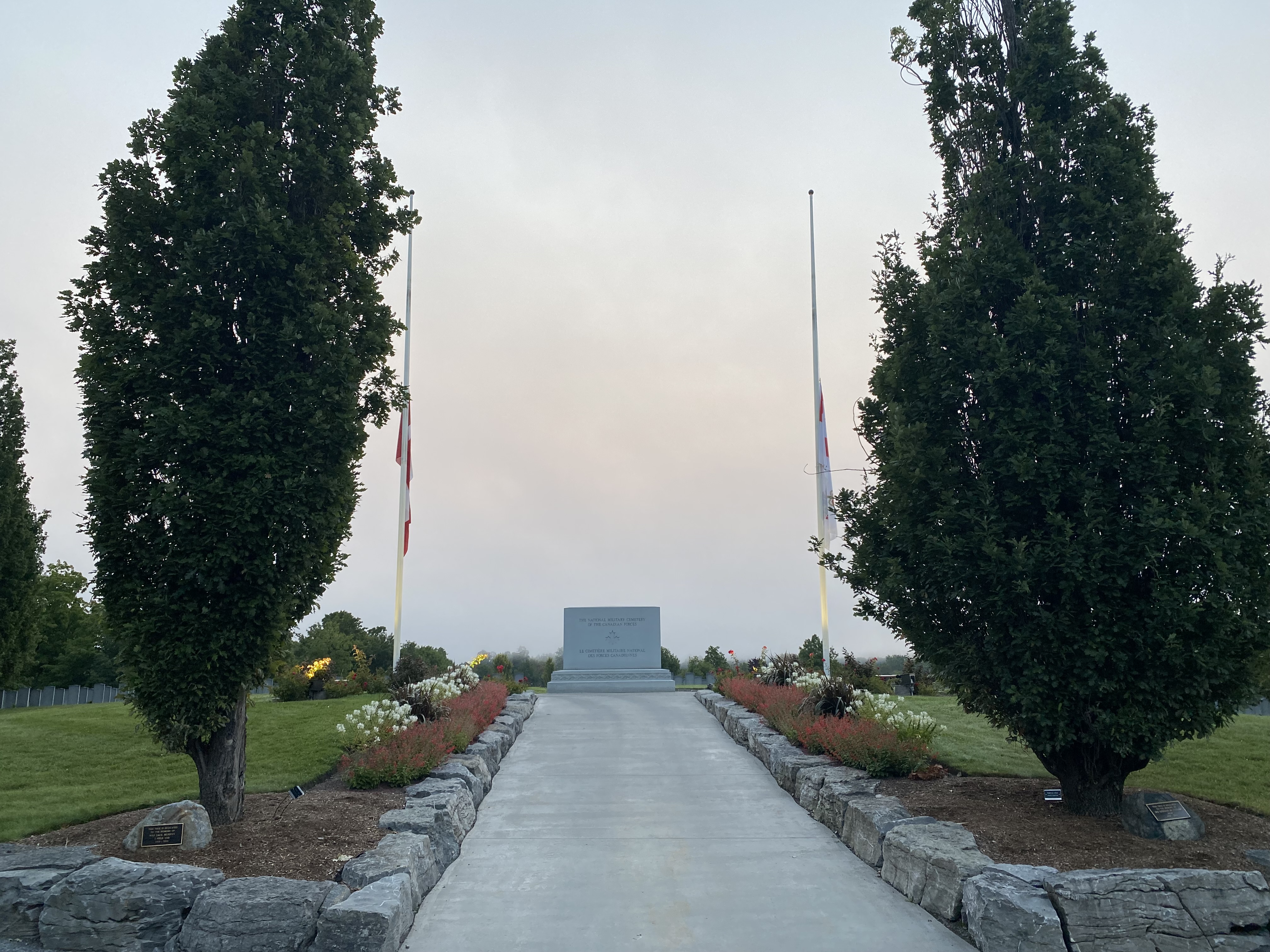 Flags have been lowered to half-mast at Beechwood Cemetery, the National Cemetery of Canada to honour the passing of Her Majesty Queen Elizabeth II, Queen of Canada
Flags have been lowered to half-mast at Beechwood Cemetery, the National Cemetery of Canada to honour the passing of Her Majesty Queen Elizabeth II, Queen of Canada
The flags have been lowered to half-mast and will remain at half-mast until sunset on the day of the funeral (date to be determined), in honour of Her Majesty Queen Elizabeth II, Queen of Canada, who passed away on Thursday, September 8.
Her Majesty Queen Elizabeth II participated in many Royal Tours since her reign began in 1952. She made 22 official visits to Canada between 1957 and 2010 and journeyed from coast to coast to coast.
The longest reigning monarch in British and Commonwealth history, her absence will be felt significantly by all members of the Commonwealth.