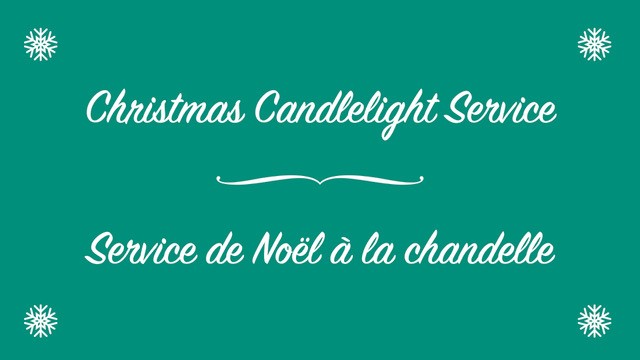 Christmas Candlelight Service - 2020
Due to covid-19, we couldn't host this event in person, but beechwood would still like to share the Christmas season with the community.
Sit back, relax, maybe grab a cup of hot chocolate and enjoy the Beechwood Christmas Candlelight Service 2020 edition.
Special thanks to:
Canon Jim Beall,
Monsignor Gilles Lavergne,
Captain Barbara Lois Helms, Chaplain For The Canadian Armed Forces,
Chelsea Honeyman As Our Soloist, And,
The University Of Ottawa's Choir
The lights will turn on every-night at dark if you'd like to come and see them. Hopefully, we can see you next year! Stay safe everyone.