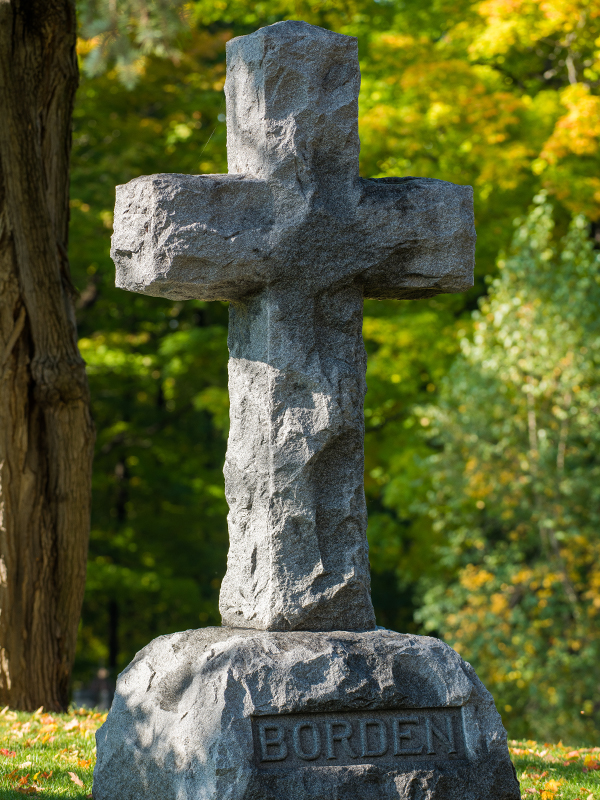 Sir Robert Laird Borden, 1854-1937
Canada's eighth Prime Minister
Section 60, Lot 46
Born in Grand Pré, Nova Scotia, on June 26, 1854, Borden was a successful lawyer early in his career. His political background was Liberal, but he disagreed with Nova Scotia Liberals, who wanted to secede from the Canadian union. He left the party in 1886.
Ten years later, at the request of Prime Minister Charles Tupper, Borden ran for Parliament as a Conservative from Halifax. He won, but his party lost. This happened again in 1900; in 1901, Borden became the leader of the Conservative Party. He was defeated in the general elections of 1904 and 1908. In 1911, he won the election and formed the first Conservative government in 15 years.
He was knighted in 1914, at the beginning of the First World War. By 1917, many of Canada's volunteer soldiers had died and replacements were badly needed. Therefore, Borden called for conscription. During the war, Borden's government also introduced the Emergency War Measures Act and the first direct federal tax.
His health failing, Borden resigned in 1920. Later, he was chancellor of Queen's University in Kingston, Ontario. Canada's eighth Prime Minister and a Father of Confederation, Borden passed away in Ottawa on June 10, 1937, at the age of 82.
---