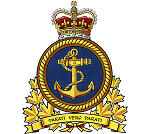 Daniel Kim, died at the age of 44 on the 21st of October, 2020. He will always be lovingly remembered by his wife, In-Sun, Mother, Yang-Ja, Father Jun-Ki, brothers Henry (Jongsun) and Edward, cousins, niece and nephews, friends and colleagues.
Daniel was born on September 15, 1976 in Edmonton, Alberta. He was known to his family and friends to be generous, courageous and loyal. He used these traits serving the Armed Forces, first as a reserve infantryman in the Loyal Edmonton Regiment, 4th Battalion PPCLI in 1994 and then joined the Royal Canadian Navy as a Naval Combat Systems Engineering Officer in 2004.

Lieutenant-Commander Daniel Kim's deployments include Operation Altair with HMCS Calgary in 2008, a tour in Afghanistan in 2009-2010, sailing in HMCS Ottawa and another deployment with HMCS Calgary in 2015. He was a highly decorated officer. His awards include the Queen's Diamond Jubilee Medal and a Command Commendation for his efforts as HMCS Calgary's Boarding Party Officer, among others.
In accordance to COVID 19 guidelines and precautions, attendance is limited and all guests planning to attend must individually register. Please click on the "Register" button under the "Service" tab above and follow step required to complete your registration.
In lieu of flower, cards and letters are welcome.
Digital Guestbook
Johnathan
Thank you for letting me walk with you as your military helper in this difficult time. My sincerest condolences for the loss of such an impressive man. I'm honoured to have gotten to know him better through this tragedy.
albert song
Danny, I'm so saddened by the news. Remembering some of the great memories we had growing up, especially during university, puts a smile on my face. You have done some incredible things since then. You will be missed! Condolences to your family, Henry, and Eddie. God bless
LCdr Malcolm A. P. Butler, CD, Ret'd
To Dan's Family,
As Shipmates aboard Calgary in 2008, I was saddened to receive this news. My condolences on your loss. Please know he will be missed by one and all in the RCN.
Dan,
Stand Easy. We Have The Watch.
Vincent Moroz, CD
I had the honour of serving with Dan in the Eddies, he was a good soldier and good person. He will be missed.
Sign digital guestbook