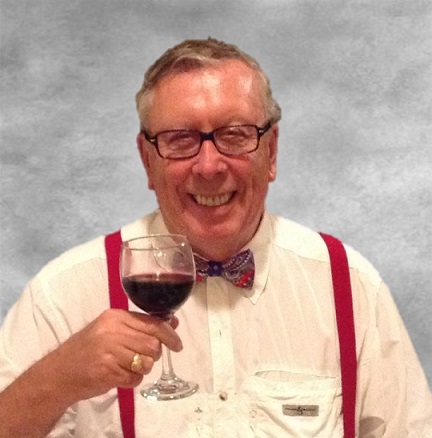 After a life well-lived, Bill passed away peacefully at home by his wife's side on Remembrance Day. A fitting timing for a Veteran who proudly devoted 41 years of service to his country. Bill was predeceased by his parents, sister, niece Joanne Hogarth and his first wife Suzanne. His memory will be forever cherished by his wife Ruth Matte and stepson Simon Matte. His dry humour, kindness, gentlemanly spirit and generosity will be missed by his nieces and nephews, Annabelle Hogarth and Grant Hogarth and their families. Bill was also instantly embraced by Ruth's "Clark" family of  35+ brothers, sisters, in-laws, nieces and nephews and grand-nieces and nephews and all their friends as well. Bill's special bond with Ruth's brother Oliver, and his wife Sharon Clark, was one of his most important retirement friendships. They totally enriched each other's life. Plus Oliver transformed Bill into the Perley Day Program's billiards shark at age 83!
Bill was born in Vancouver, British Columbia and graduated from UBC with a degree in History. He had over 37 years commissioned service in the Canadian Armed Forces in tactical command control, communications and intelligence. Eighteen of these years were out-of-country: residing in six countries and representing/officially visiting an additional 20 countries on behalf of Canada. His career was highlighted by several notable assignments including serving as Second-in-Command 56 Canadian Signal Squadron, United Nations Emergency Force, Egypt, as well as a series of increasingly senior appointments: Commanding Officer, 4th Canadian Mechanized Brigade Group Headquarters & Signal Squadron, Soest and Lahr Germany. Chief, Policy and Requirements Branch, NATO HQ; Canadian Forces Attaché, Prague, Czechoslovakia (pre-democracy period) and Canadian Forces Attaché in Seoul, Korea.  During his five years in Seoul, he also served as Chief, Canadian Liaison Group to the United Nations Command and a Member of the Military Armistice Commission, Panmunjon. His final posting found him back in Ottawa as Director, Foreign Liaison for the Department of National Defence.
Bill then spent 5 years as the Director, Canadian Business Development for TRW Canada before being promoted to General Manager. In his business capacity he met Ernst &Young's Senior Principal Consultant, Ruth Matte, and their 30-year journey began instantaneously. Ruth was thrilled to go along for the ride. 
In lock-step with his military life, his retirement life with Ruth was non-stop, insatiable, full-throttle, laced with joy and an enthusiasm for travel and fine dining. He had a voracious appetite to read everything he could get his hands on, and embraced each day as an adventure in the making. Bill and Ruth travelled constantly. From working in an orphanage in the jungles of Guatemala to almost every cruise itinerary that Holland America offers; to Clippers-ship yachts in the Caribbean and a month in French Polynesia; to every Caribbean island (even one with only sand and 1 palm tree); and to Europe, Middle East, Asia, India, Hong Kong, Malaysia, Black Sea, Russia, Scandinavia, South America, many trips to Hawaii – the list goes on. Winters were often spent in Portugal or Florida. Bill wanted to enjoy and learn, to the fullest extent possible, from every second of his life. As everyone who knew him says "he was special"!  He was a soldier, a scholar, a true gentleman, kind and generous. An honourable man indeed.
Visitation will be private. Due to government-imposed restrictions related to COVID-19, attendance at the graveside service with military presence at the National Military Cemetery of the Canadian Armed Forces is restricted to a limited number of individuals, personally invited by the family. You are most welcome to attend the service through a livestream broadcast on Friday, November 27 at 2 p.m. See the above tab to register.
As an expression of sympathy, memorial donations may be made to the Military C&E Museum, your local humane society or a charity of your choice.
Digital Guestbook
Col Paul and Nancy Coderre
Bill was my Commanding Officer in Germany. I learned more in that year than at any other time in my 33 years of service. Thank you Bill. V.V.V.
Terry Murphy
A fine gentleman and officer. Our paths have crossed many times from when I first meet him when he was the Training Officer and Troop Officer in the Signals Apprentice Plan at Vimy in 1957. It was always a great pleasure to run into Bill, as we always talked about our old Apprentice days and where and what became of the Apprentices that we both knew. Rest In Peace, Sir. V V V
Bill Cowperthwaite
Rest in peace Bill and thank you for the many years of service, support and friendship. VVV
Patrick Murphy
Bill was my most amazing mentor and good friend. He will be sorely missed.
"Paddy" Murphy, LCol (Ret)
Dennis Good
Bill was my CO in 4 Sigs, Soest. I remember him as a fine officer and a true gentlemen. Rest in peace, Sir. VVV
Col (Ret'd) James Holsworth
A legacy in NATO and 4 Brigade Signals. Bill was always interested, offering opinions and wisdom on our profession of arms; an officer with integrity, wit and character. Sincerest condolences, VVV, Jim and Anne Holsworth
Mac Savage
I first met Bill when he was 2IC of 1 Sig Sq during the summer of 1962. I was a COTC 2Lt on Phase 3 summer training from university; he was my mentor and arranged my training around the brigade the whole summer and I received a solid education wrt what a Signals Officer is and does, and it was because of his guidance that I realized I wanted to go regular army.
For some reason he always called me "Charlie".
I recall an incident at a significant function (after a change of command parade perhaps) in the Currie Barracks officers mess where three of us young officers were standing around outside the ebb and flow of our elders and Bill came over and said "Her name is ____ and she drinks ____" whatever drink he showed us, then he was off to join a young lady standing near the Brigadier and his wife. Two of us looked to the senior of the three for guidance, "Oh, he said, I guess ____ is the Brigadier's daughter home from university and we are being tasked to look after her at this reception."
That was Bill, very socially adept.
Indeed a life well lived and well served.
VVV
BGen (Ret) Bob Martineau
I first met Bill as my Commanding Officer in 4 Brigade Signals Squadron beginning in 1969 in Fort Henry, near Soest, Germany. He was a great leader, mentor and role model from whom I learned so very much about being a professional soldier, Signals Officer and gentleman. It was also there that Bill met his first wife - the lovely Suzanne. Our paths crossed again briefly in 1987 in Seoul, Korea, where Bill was the military attache to Korea, several other Asian countries and served on the United Nations Military Armistice Commission. A life well lived as a distinguished officer, Signaller and gentleman who served as a fine example for many. Deepest condolences. VVV
Douglas Anderson
My first memories of Bill are those of a young Lt in charge of a group of young and vibrant teen age Soldiers. He was respected by all of us and it was not unexpected that he went on to become a fine example to all of us. We crossed paths many times over the years and it was always great to recall our younger years.
Samuel Brace
"Willy" as he was known was my CO in Ft Henry - very professional soldier and gentleman. Salute and condolences to family and associates. VVV
Sign digital guestbook