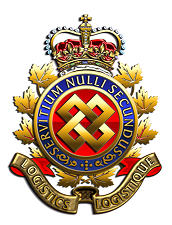 Ken passed away peacefully early in the morning of Friday May 8, 2020 at the age of 76 in Orléans, Ontario. He is survived by his wife, Marielle, whom he loved and cherished for 53 years, his daughter Patricia (Paul), his son Philip (Ann-Marie) and four dearest grandchildren: Daniel, Emerson, Finley and Bennett.
Ken was predeceased by his parents, Philip Crabbe (2004) and Jean (née Milne) (1981); his much loved sister Linda (Orest Woloski) (2010) and four brothers: Ed (Shirley) (1999), Bob (2010) & (late Ev) (2016), Thomas (Suzanne) (1969) and Arthur(1981) & (late Gladys) (1977). He is survived by his sister Lorraine (Jos. Dutko) and five brothers: William (Doreen), LGen (Ret'd) Ray Crabbe, (Brenda), Darwin (the late Arlene) (2016), Donald (Lorill) and Garry; also, three sisters-in-law: Lucille (late Roger Couture) (2015), Monique Gervais, Thérèse Gervais (Abdel El Kazoui) and many nephews, nieces and cousins.
For Ken, family was of topmost importance and therefore he was a role model for his own children. Indeed, from 1982 to 2002, Ken took great joy to be part of the Crabbe's Family Reunion! He was born and raised in Neepawa, one of the nicest towns of Manitoba, and in 1962 as a young adult he was the first among five brothers to serve in the Canadian Armed Forces.  After serving three years in the Royal Canadian Navy (Cornwallis, NS) on HMCS Chaudière (DDE 235), he transferred to the Royal Canadian Air Force where he spent thirty fulfilling years in the Logistics Branch, first at CFB St-Hubert, QC, followed by Lahr, West Germany with NATO. Back in Canada in 1976, he continued to serve his country at CFB Downsview, ON including 6 months as a Peacekeeper for the UN in Ismailia, Egypt. In 1983 Ken was posted to CFB St-Jean-sur-Richelieu, QC the same city where in 1965 he had met his future wife, Marielle. Ken concluded his well accomplished military career at NDHQ, Ottawa where he retired in 1995 in the rank of Master Warrant Officer. No doubt he could have said with pride: "Mission accomplie!"
As a person, Ken was meticulous and patient and a man of many talents. During his youth, he enjoyed drawing, calligraphy, creating cartoons and woodwork. Once retired, he was able to dedicate his free time to other interests: researching and updating the Crabbe family tree, stamp collections and not the least making beautiful stained glass. Ken found beauty in nature and that was reflected in much of his art and glass work.
Like his siblings, he enjoyed outdoor activities: gardening, maintaining his yard (never a weed to be seen) and was always the first one on the street to clear the snow from the driveway. He enjoyed daily walks with his dogs (Nicky and Cousto) along the beautiful Ottawa River near Petrie Island. Camping was a favorite family activity while travelling through Europe, the New England states, and the Kawartha Lakes in Ontario.
Ken loved sports and was a great team player. He had the reputation of being a staunch goalie and defenceman in hockey and a strong catcher in softball! Ken always cheered for the Boston Bruins, the New York Yankees and Manchester United.
His favourite authors were Louis L' Amour and James Elliot. Ken was an unconditional fan of John Wayne and Clint Eastwood. His favorite TV series were MASH, Cheers, Mr. Bean, Murdoch Mysteries and Mission Impossible. Music was always present in his life, his favorites being Neil Diamond, Floyd Cramer, John Denver, Anne Murray, Gordon Lightfoot and Jim Reeves. During the summers, he and Marielle enjoyed the Chamber Music Festival, his favorite being the Vienna Piano Trio, the St. Lawrence Quartet, and violinist Adrian Butterfield. At home he excelled preparing delicious Chinese food and the best breakfasts ever. Paul, Patricia's partner, had a name for it: The Kingfisher Special! 
Such a kind heart, Ken was always willing to help everyone around him.  His dry sense of humour was always appreciated by family and friends. However, in 2008, such a healthy and clever man was diagnosed with dementia, a cruel degenerative disease. Nevertheless, he endured its ordeal, being so brave and gracious till the end when he was taken by the COVID-19 virus. 
Our family would like to express their deep appreciation to the staff of Laurier Manor and Residence St. Louis for their compassionate and attentive care. 
Ken was a dedicated and loving family man. Everyone who shared his life was indeed blessed and for that he will be dearly missed.  A Private Funeral with interment will be held  at the National Military Cemetery,280 Beechwood Ottawa on Friday July 3,2020.
Please note the service can be viewed by live stream on the  following website via: https://video.isilive.ca/kencrabbe/  on Friday July 3 at 1 p.m.   
Memorial donations to the Salvation Army would be very much appreciated. Online: https://secure.salvationarmy.ca/registrant/DonationPage.aspx?EventID=226583 Phone: 1-800-725-2769.
Digital Guestbook
Jeannette Waters
We miss you Ken! You were a great friend, a great neighbour and a great human being! Our deepest sympathy to Marielle, Philip, Patricia, and family.
Gerry Suski
We had fun together in Neepawa.
I wish we could have spent more time together.
The last time I heard from Ken was , I got a post card from him In January , from some warm place leaning on a palm tree. He was a good Friend.
CAMERON SMITH
Good memories of growing up with Ken in our old hometown. Condolences to the Crabbe families. RIP Ken.
Marie Cazabon
Mes condoléances, mon Général (Raymond)
Marie
Muriel Leblanc
He'll Always Be With You: "Someone who shared so much of life with you will forever be a part of you. Keeping you in my prayers as you remember your husband, your father and grand-father"
Judy Cluthe
To Phil, Ann-Marie and family,
Sorry to hear the sad news of your dad's funeral today.
Thinking of you and your family.
Judy Cluthe
Tania Tack, Patrick Larkin and Family
Ms. Crabbe, Extending our heartfelt condolences to you and your family. Wishing we could have known Ken. He seems pretty spectacular.
Ray and Brenda Crabbe
So sorry we could not attend the service in person today, We will miss Ken and his wonderful dry sense of humour, and his other many attributes which made him such a great brother. He will be forever in our memory.
Lori Crabbe-Giesbers
Sending you love and hugs. I have very fond memories of Uncle Ken. His laugh was infectious!
Sign digital guestbook