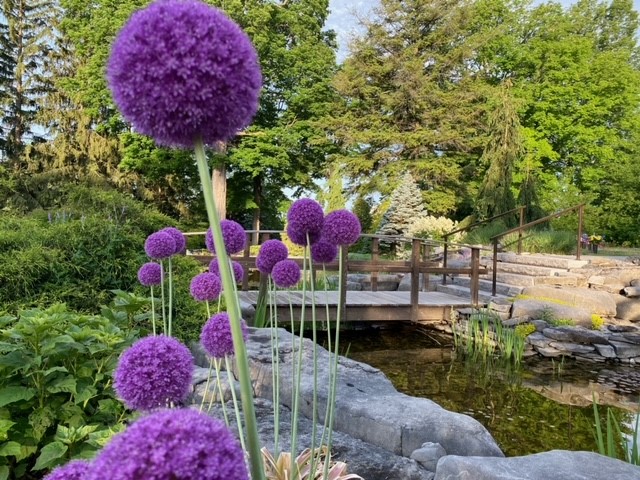 In the Gardens – A Ornamental Onion
Onions, shallots and garlic are members of the allium family that belong in the vegetable garden. But there are many ornamental alliums that deserve a hearty welcome in your perennial gardens.
Alliums are plants of exquisite beauty in both flower and leaf, with tough constitutions. These easy-to-grow bulbs come in a broad palette of colors, heights, bloom times and flower forms. They make excellent cut flowers for fresh or dried bouquets. Even crowded gardens can accommodate a few alliums because they don't take up much space.
This hearty perennial flowers in shades of purple, white and occasionally blue and yellow. Alliums are almost trouble free. The only maintenance required for Alliums is that the taller variety need staking to prevent the flower stem from being damaged, unless planted in a sheltered spot away from wind.
Alliums are loved by bees and insects and on a warm day the large flower heads will be buzzing. They will also attract butterflies and are a great source of nectar. Given the biodiversity in Ottawa, we often get voles, chipmucks and rabbits eating our plants, alliums are relatively resistant to those threats.
Chief Horticulturist tips: Plant lower growing perennials around the base, as the foliage turns brown when the flower is just getting started.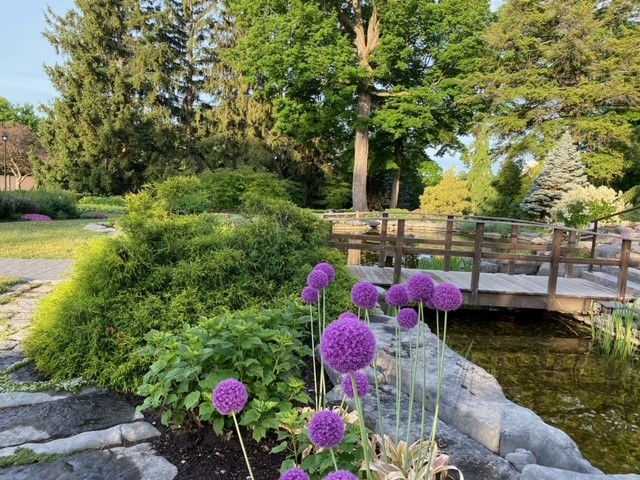 Read these next