Royal Canadian Air Force
                                                          Canadian Corps of Signals
Donna passed away peacefully surrounded by her family who were comforting her, holding her hands, and playing her favorite country music.  Donna was wrapped in her beloved "O's" blanket and had the symbol she adorned pinned to her chest; the Poppy.  Donna was such an effective communicator and was never alone or in silence as she drew her last breath here on earth.  Her Son Kyle comforted her even in death.  Donna was born in Gander Newfoundland and Labrador and was proud of her Native Newfoundlander culture and family.  Donna is and will always be mourned by her husband, Capt Greg Smit of Ottawa; her Sons Kyle, Sgt Joseph Smit and MCpl Curtis Smit; her daughter-in-laws, PO2 Mandy Smit and Ajia Tan; her parents "Bud" and Louise Hiscock; her brothers Wayne and Shawn Hiscock.  Equally as important to Donna is her Canadian Armed Forces family past and present who are too numerous to name.  Donna was also a grandmother and a very proud Nanny to Braydon; she has 5 nieces and nephews, Dylan, Devan, Jaden, Isabelle, and John. On her father's side; Uncles Dick (Heather) Hiscock, Don (Theresa) Hiscock, Tom (Eileen) Hiscock, Gordon (Valerie) Hiscock, Scott (Doreen) Hiscock.  Aunts Eileen (Ray) Wells and Valerie (Bonner) Pinsent. On her Mother's side, Aunts Amy Smith, Irene (Barry) Young. Predeceased by; Aunt Edna and Grandparents Amelia and Edward Gardner and Annie and Gordon Hiscock.  Donna was a mentor to so very many lady motorcycle riders and leaves behind dozens of dear friends with the Litas of Ottawa, she was so immensely proud to be among you all out on the road.  Donna was known for attracting orphans from within the military, those that leadership and institution had forgotten, or was taking its time to do something or who needed help.  She knew she could not always solve their issue or give them what they wanted or needed but in most cases, something could be done; and she was the one to finally do something.  It was not just at work, this is who she is, someone who wants to help in whatever way she could.  She made a difference to a great many people.  CWO Donna Smit emulated what our CAF culture should strive to be, Canadians who have sons and daughters in the military would have wanted Donna advocating for their child.  Donna's family wishes to extend sincere thanks to the nurses, doctors, and surgeons at the Ottawa Civic Hospital for their excellent medical care and exceptional communication we received.  Private services will take place at Beechwood, Funeral, Cemetery and Cremation Services (280 Beechwood Ave.) followed by inurnment in the National Military Cemetery of Canada. In Lieu of flowers, a donation can be made to Boston Terrier Rescue Canada.  https://www.bostonterrierrescuecanada.com/
I will find you Donna, no matter how long it takes!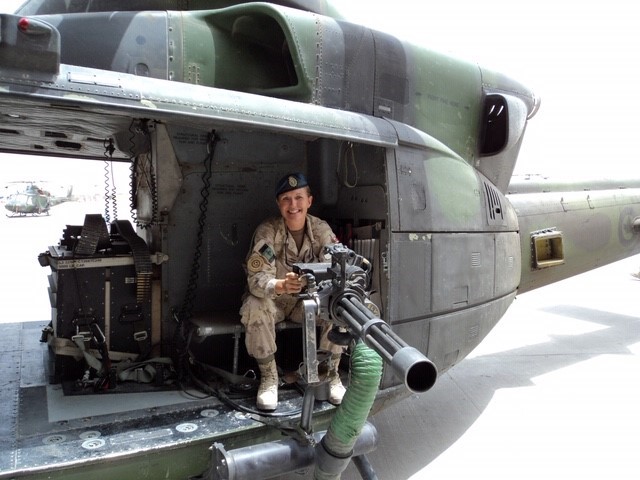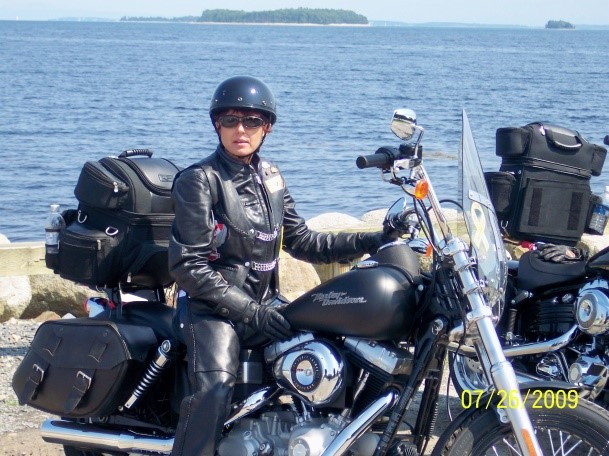 Digital Guestbook
Roy Good
Donna you will be missed by all. I'm glad I had the privilege to meet you and all of you family.
Robin and Kevin Chard
We all lost our dear friend Donna Smit when the heavens opened up and received a strong, gorgeous angel. She succumbed to a catastrophic brain injury resulting from a motorcycle accident that should not have happened and would not have happened had the driver of the car that hit her signaled and done proper mirror and shoulder checks.
Donna, you were a very outgoing, kind, caring, loving, boisterous, fun woman who was taken from us all WAY too soon! You touched so many lives in a positive way and all of us were fortunate to have been your friend. We will miss your smile, laugh, singing, endless funny stories and loud voice. We were always so amazed at how you knew the lyrics to every song. We will miss riding with you, hearing you give Kevin shit for riding too fast, travelling with you and Greg and just hanging out and having fun with the two of you. We'll miss hearing you call out "MATTIE" at The Moose so loud that everyone looked. We'll miss dancing with you at special occasions like New Year's Eve and St. Patrick's Day. Robin will never forget the crazy St. Patrick's Day shenanigans with you when Greg was posted in Winnipeg and Kevin was sick at home. We will miss playing euchre with you and Greg for hours, laughing with and cajoling each other after a nice dinner together. Robin will miss you greeting her with "Hey Chickie", the way you always said "Awwwesome" and the way you would sit on the edge of your seat, put your hands on the table and say "Wait now!". We have so many great memories of our many travels and rides and celebrations with you and Greg that we will cherish forever. In short we will miss everything about you and especially miss having you here with us.
Now you are reunited with your beloved dog Oreo (O's). We know that you will be looking down on us and being our guardian angel, keeping us safe when we ride. Greg and Kyle are surely heartbroken and have an empty place in their lives. We will always be there for them if they need us for anything.
Donna, you will be forever in our thoughts and hearts. We'll miss you fiercely and love you as an amazing friend always. This may be goodbye but you will never be forgotten.
All our Love,
Robin and Kevin
Lamont Hiscock
Thoughts and prayers "to the family. We miss you Donna!
Ann Griffin
Donna was kind and compassionate, strong and bold, warm and loving. We didn't get to see her often but always had a good time when we did. She will be missed by so many.
Suzanne Hutchings
Our thoughts and deepest sympathies to Greg, Kyle, uncle Bud, aunt Louise, Wayne, Shawn and families. Donna lived her life to the ultimate and took advantage of all it had to offer. She was so proud to serve her country. We are saddened beyond belief on her sudden passing but hold faith that she will ride with the angels and watch over all those that she loved and cared for.
Love Suz & Harold
Steeven and Paula
Donna, you left us too soon and way before your time, you will leave a void that can never be replaced, you've marked everyone around your and made them better people. You were always there and offered support to any cause or person. We will miss you! To the entire family we send our deepest condolences and prayers throughout these difficult times. Rest in Peace Donna and look over us please.
Johanne McInnis
To all of Donna's family and friends, I offer my deepest condolences. Mr. And Mrs. Hiscock, you raised one strong, beautiful soul. I was truly blessed to have her as a friend. To Donna, my beautiful, dear friend and biggest cheerleader, our friendship meant the world to me. I will hold all our times spent together in my heart. I will miss your beautiful smile and infectious laugh. I will miss singing country songs in the car with you. I hope they serve Huffa Buffa chicken made with chicken in heaven.
I love you! Jo xo
Marlene Maynard
Bud, Louise and family.
I am heartbroken to hear the sad news of Donna passing.my thoughts and prayers are with you all at this sad time . Love and God Bless.
Marlene and girls.
Pam Heinrichs
I had the pleasure of meeting you in Jamaica. Good times RIP Donna xx
Linda Lavigne - The Litas Ottawa
Donna was one of The Litas Ottawa founders and will be greatly missed by all. We could not ask for a better "tail gunner". Our rides will never be the same. You will forever be a part of us.
I personally will miss that huge personality of yours. The times you would remind me to breath and just let things go.... I will miss you Donna.
Heaven has definitely gained another angel!
XO
Sign digital guestbook