On November 2nd, 2020 the National Military Cemetery at Beechwood will host a No Stone Left Alone event where School students, soldiers and the community at large unite in a remembrance experience.

The ceremony involves students placing poppies on each and every soldier's headstone in different sections of the cemetery to honour Canada's fallen military.
Beechwood Cemetery welcomes all schools (primary and secondary) and Cadet Corps who would like to participate in this unique event. Please contact foundation@beechwoodottawa.ca for more information. 
No Stone Left Alone Memorial Foundation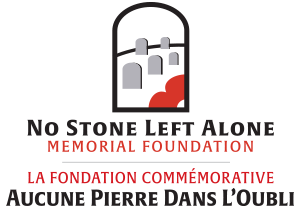 No Stone Left Alone Memorial Foundation is, among the leading agencies, dedicated to honouring and remembering Canada's veterans.  The unique ceremony provides students and youth with an authentic experience that creates knowledge, understanding and appreciation of those who serve and of the sacrifice of Canada's fallen.
No Stone Left Alone was launched in 2011 by Mrs. Maureen G. Bianchini-Purvis in recognition of the sacrifice of the Canadian men and women who have lost their lives in the service of peace, at home and abroad. It became her mission to see that one day all of the soldiers' headstones would have a poppy placed in their honour and the cemetery would resemble the idea of Flanders Fields where the poppies grow "row on row."